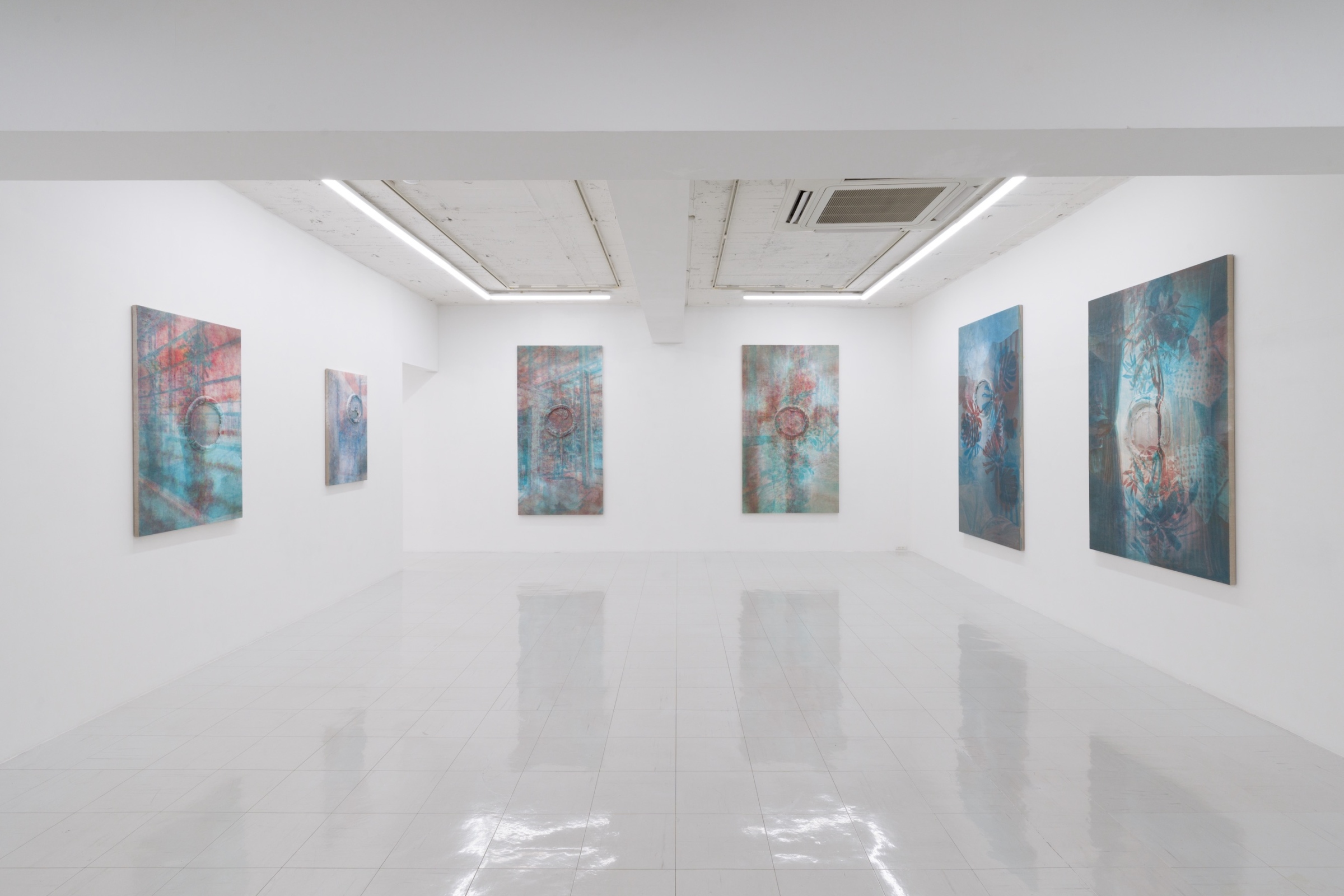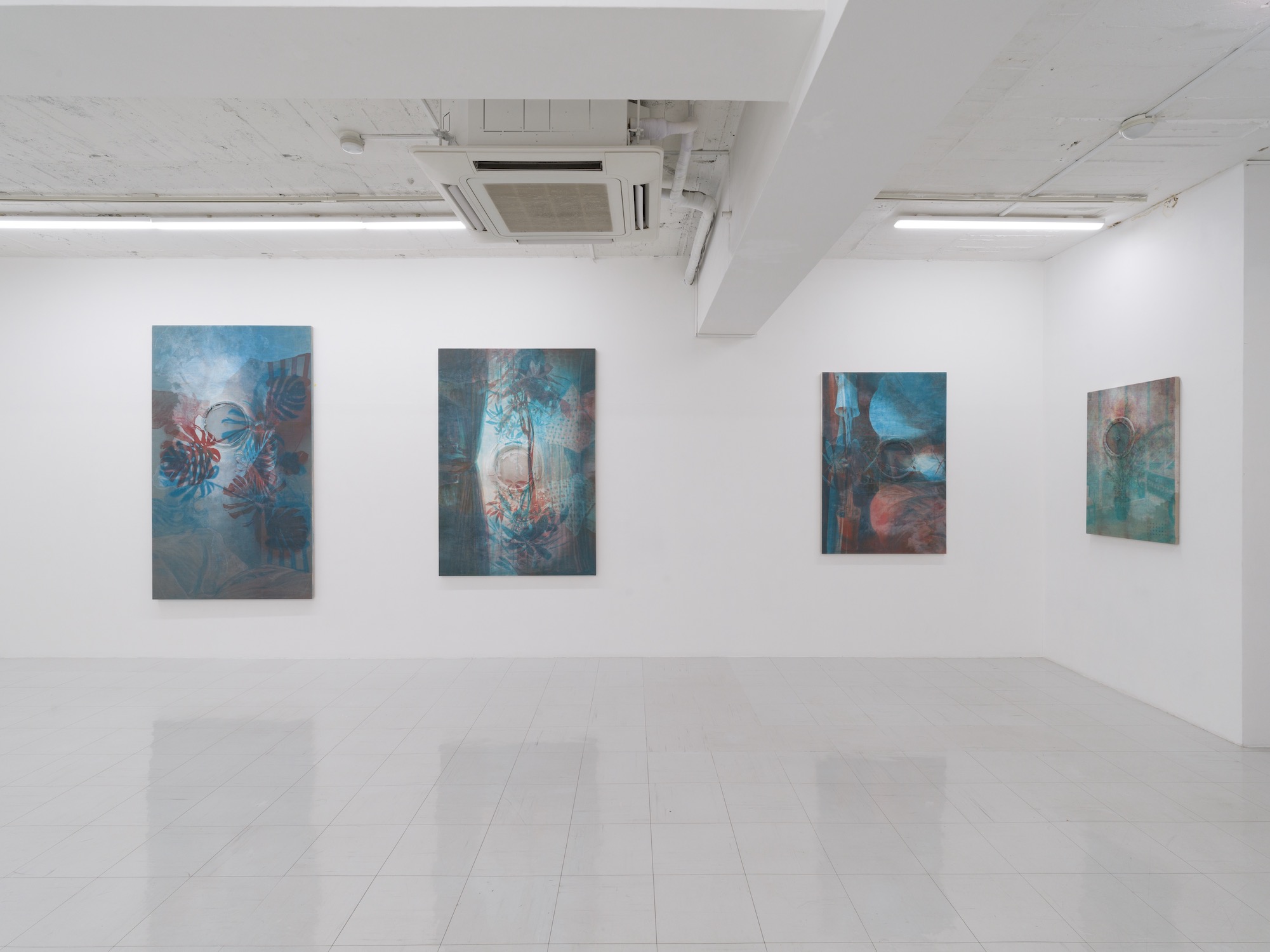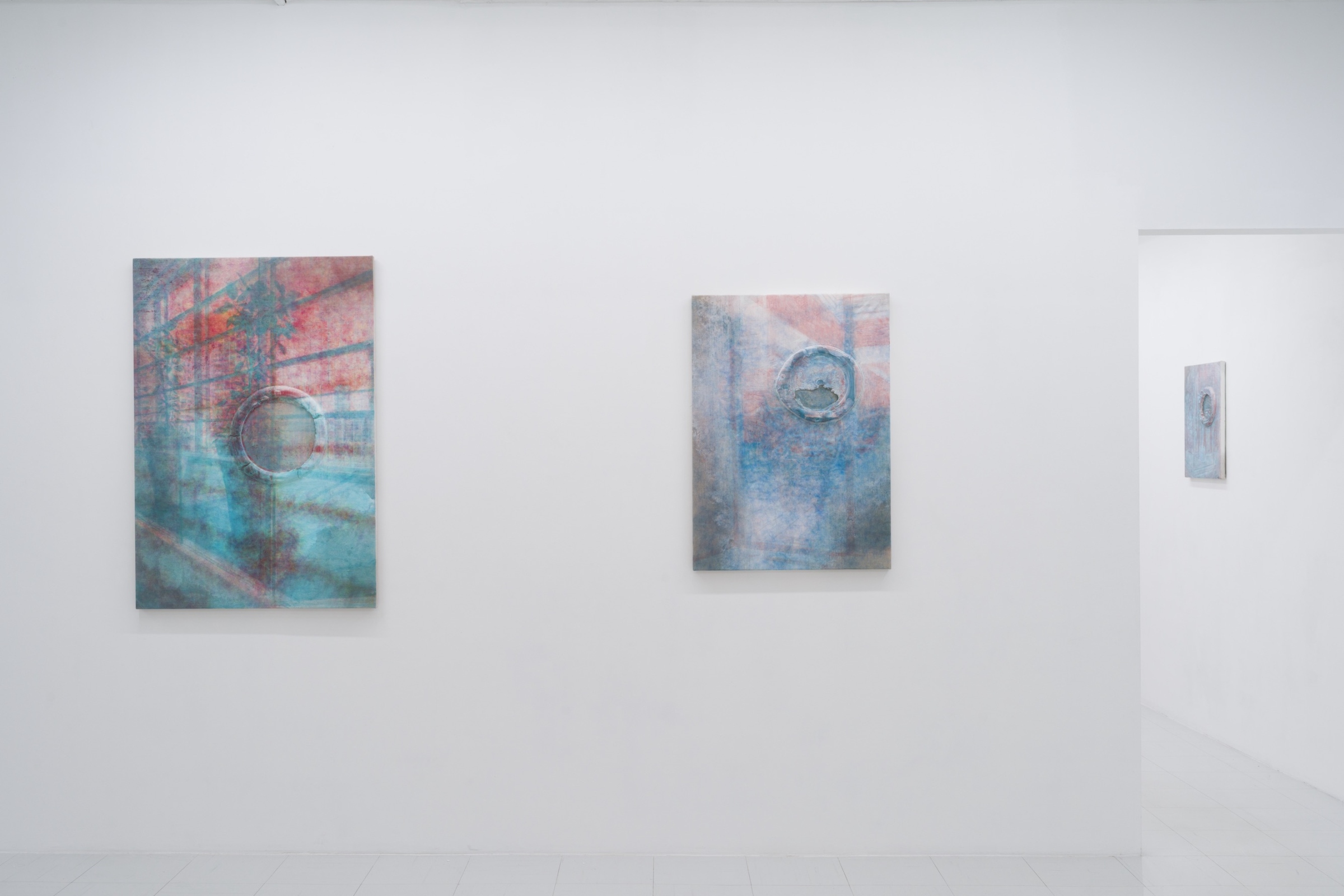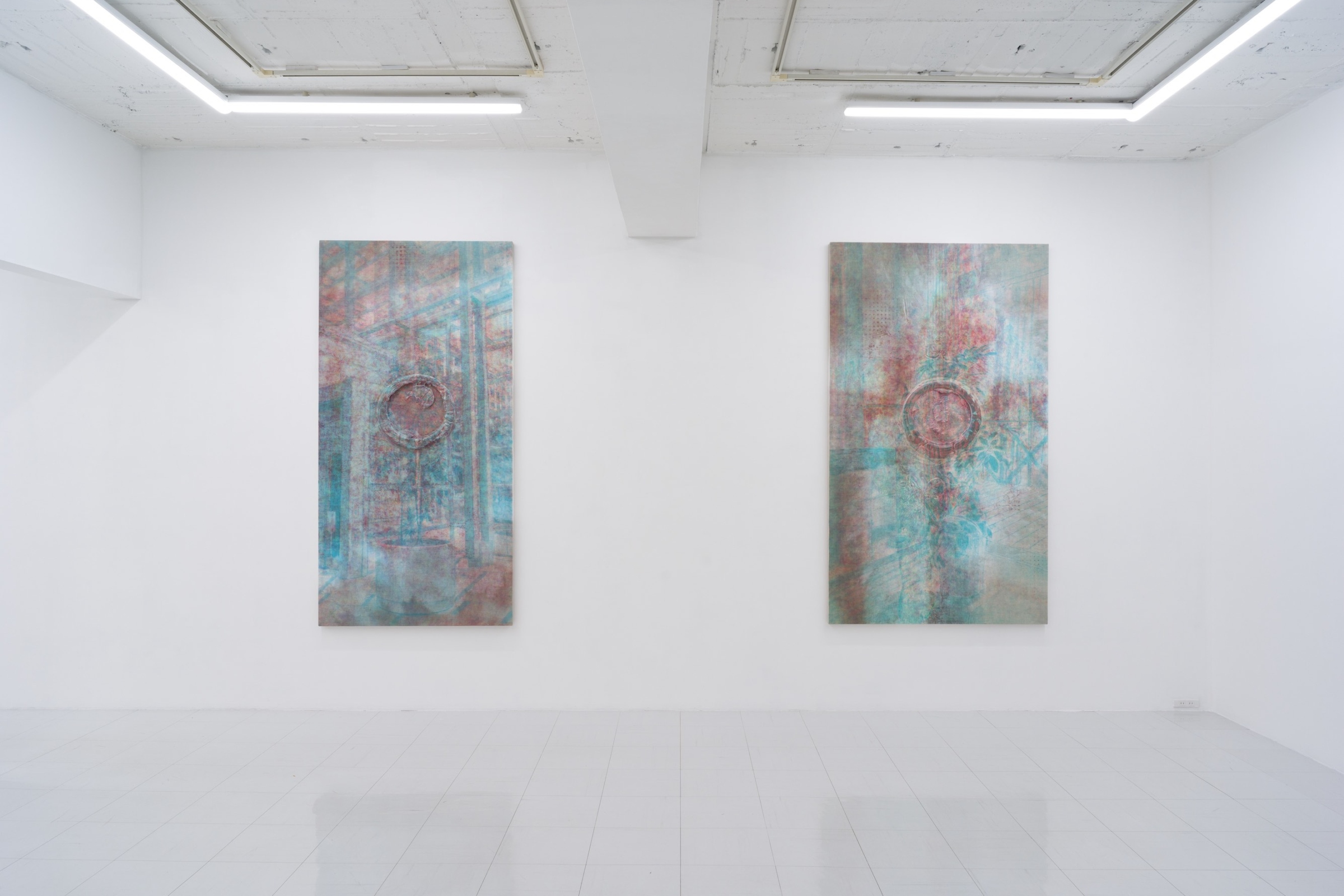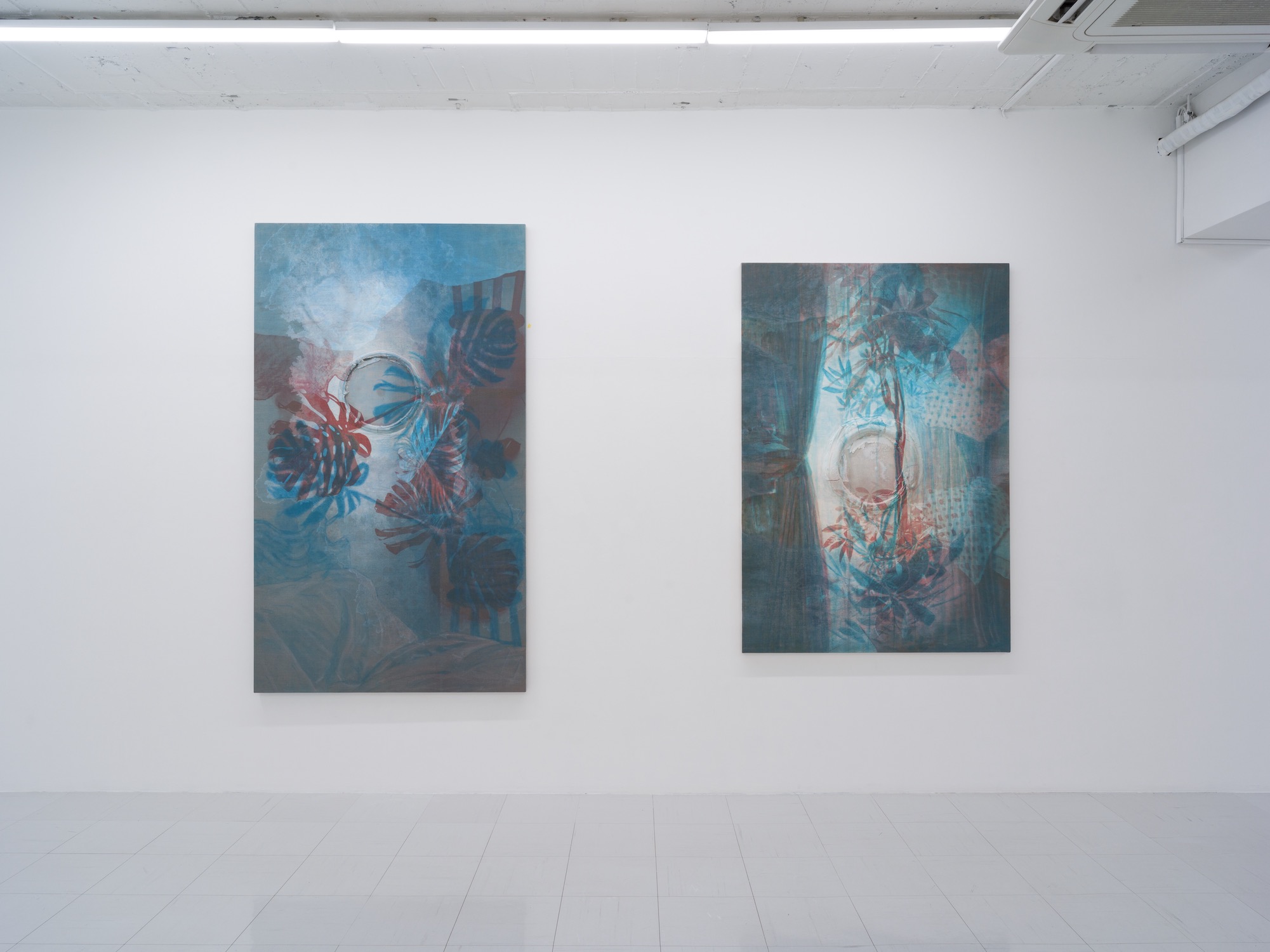 Tokyo
Ishii Tomohito
To the Ground, to Above the Ground, Into and Out of the Crystal Palace
2022/8/27–10/1
Tokyo Gallery + BTAP is pleased to present To the Ground, to Above the Ground, Into and Out of the Crystal Palace, a solo exhibition by Tomohito Ishii starting August 27 (Saturday). This is the artist's first solo exhibition at Tokyo Gallery. It will feature 7 new works from a total of 11 in the Sub Anaglyph series..

Sub Anaglyphs are composed of two colors, blue and red, like with anaglyph 3D. A scene with houseplants painted on the canvas is superimposed with an image flipped vertically and fuzzily applied to the surface using a UV printer. On the surface is an embossing of a flowerpot pressed against it that alludes to the area where plants come into contact with the ground, as well as the verticality arising from there.

This series is based on photographs of houseplants placed near windows of commercial buildings and resort facilities, taken from inside and outside the buildings. With the objects divided into images reflected or transmitted through glass, the viewer is made aware of the act of "seeing," and is invited to reframe it as a relationship between mirror images.

The artist composes multi-layered images based on conflicting experiences such as artificiality and nature, red and blue, horizontality and verticality, and reflection and transmission, disturbing our visual recognition and physical sensations owing to gravity.

Tomohito Ishii was born in Tokyo in 1981. He obtained a master's degree in 2006 from the Painting Course, Graduate School of Art and Design, Musashino Art University. He was a resident at the Laforet Summer Vacation Project (2017) in Ghiffa, Italy. Notable exhibitions include Daiwa Collection VII (2015) at the Okinawa Prefectural Museum and Art Museum, Okinawa, Complex Circuits (2011) at Gallery αM, Tokyo, 15 Years (2008) at Wako Works of Art, Tokyo, and Portrait Session (2007) at Hiroshima City Museum of Contemporary Art, Hiroshima. Major awards and grants include the Musashino Art University Paris Award (2012), and the Holbein Scholarship (2005). At Tokyo Gallery + BTAP, he has been participating since the second edition of the Neo-Mōrōism exhibition (2014) that has been held from 2013.

We are looking forward to seeing you at the exhibition.