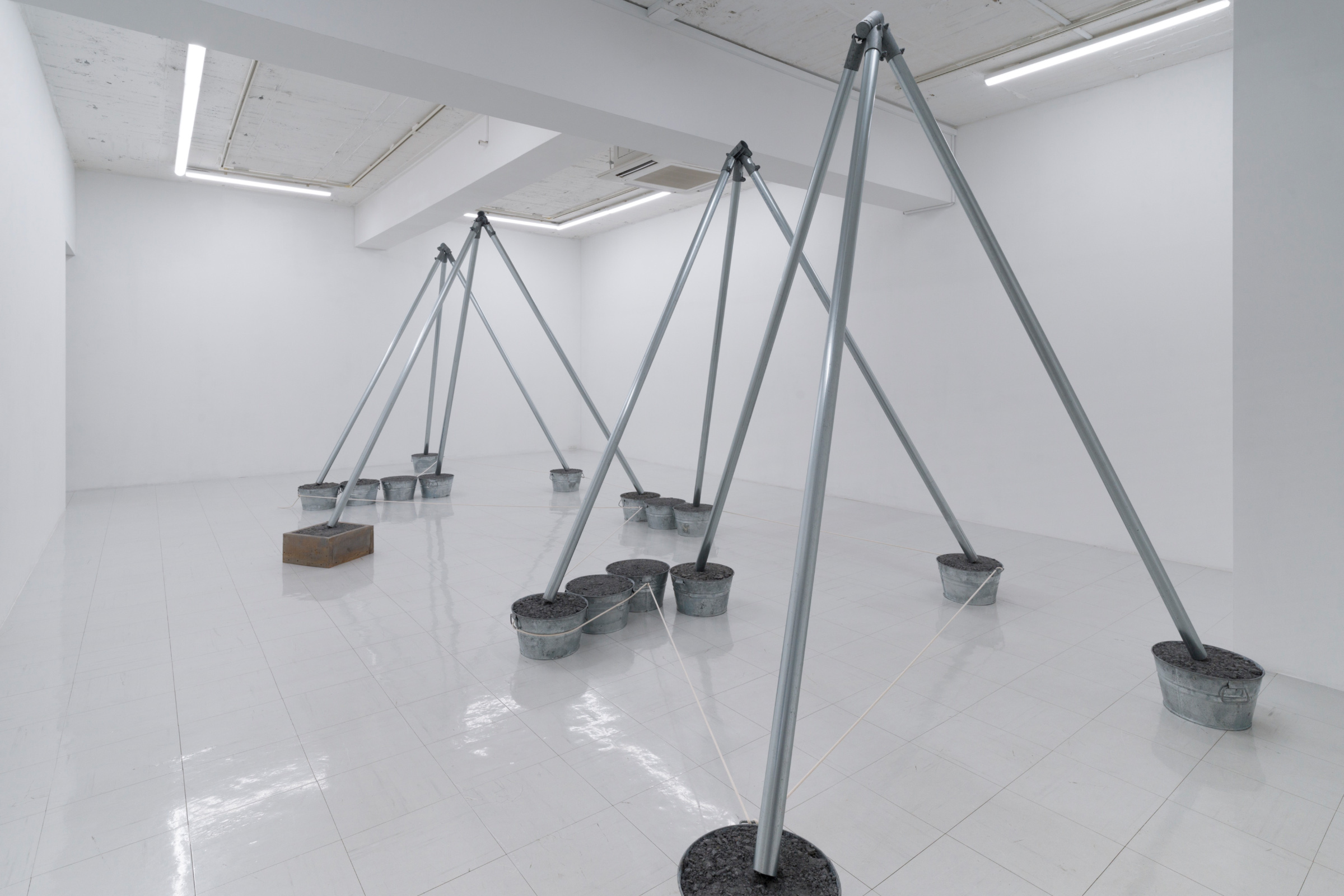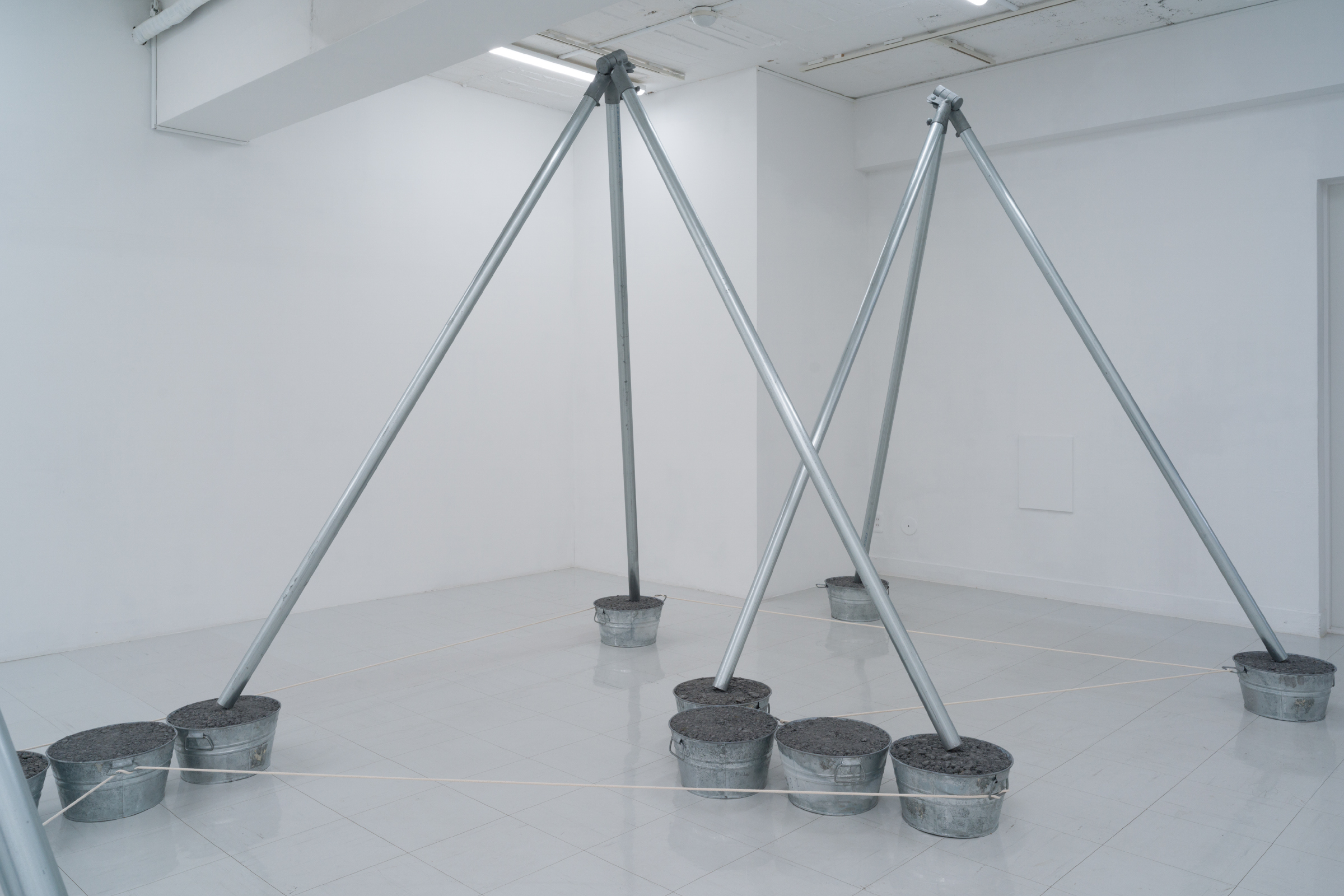 Tokyo
Kishio Suga
2019/9/7–10/19
1st series September 7th (sat) ~ September 14th (sat) The Cultivation of Mother Earth (2000)
2nd series September 21st (sat) ~ October 5th (sat) RESTRIZIONE - Sostenere le cose (1994)
3rd series October 12th (sat) ~ October 19th (sat) Disseminating Space (1996)
※ This exhibition will present the works listed below. Please understand that depending on circumstance the lineup of works to be exhibited may be subject to change.

Tokyo Gallery+BTAP is proud to present a series of installation works in a solo exhibition by Kishio Suga.

Kishio Suga is best known for his association with the art movement Moho-ha (School of Things), which was active between the late-1960s to the mid-1970s in Japan.

Suga's artistic practice is diverse. He uses both natural and manufactured materials that vary in form and scale, such as wood, metal, stones, concrete, and plastic for his works. In installation works, he arranges on site without altering their original form. He calls the resulting scenes Situation (kei).

Suga seeks to explore and challenge the relationship between the objects and their surrounding space, combining different materials in bold and interesting ways. His practice has continually evolved over his career, but demonstrates a sustained engagement with the theme of human perception.

Since 1976, Tokyo Gallery has presented sixteen solo exhibitions with Suga. Each time featuring new works. This exhibition instead revisits, with the artist's creative supervision, a series of his earlier installation works in the gallery's collection. It explores the interrelationship between space and object, a continuing pursuit definitive of Suga's career, through large scale works. Tokyo Gallery + BTAP eagerly awaits your visit to see rare pieces of Kishio Suga's works in this special opportunity.