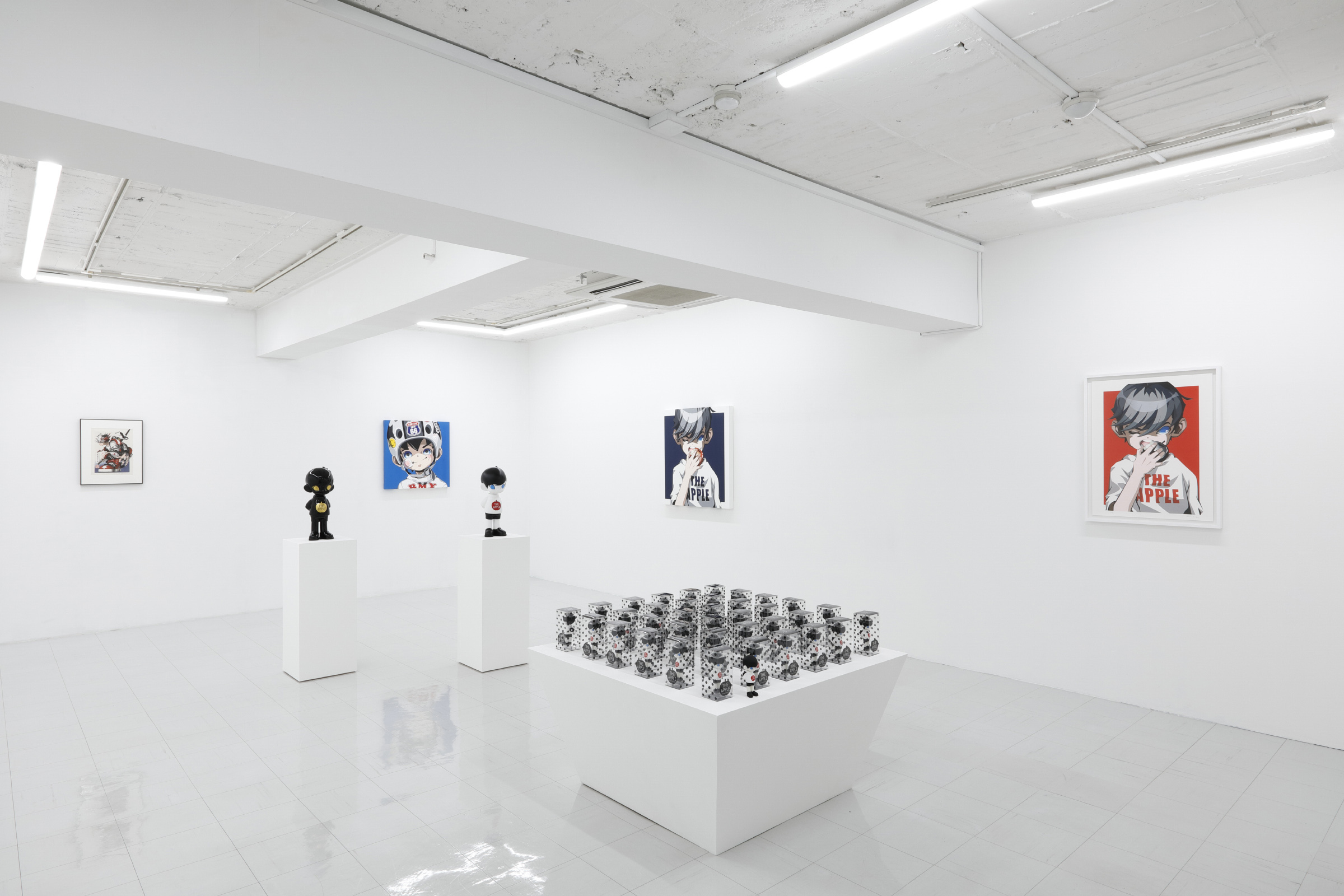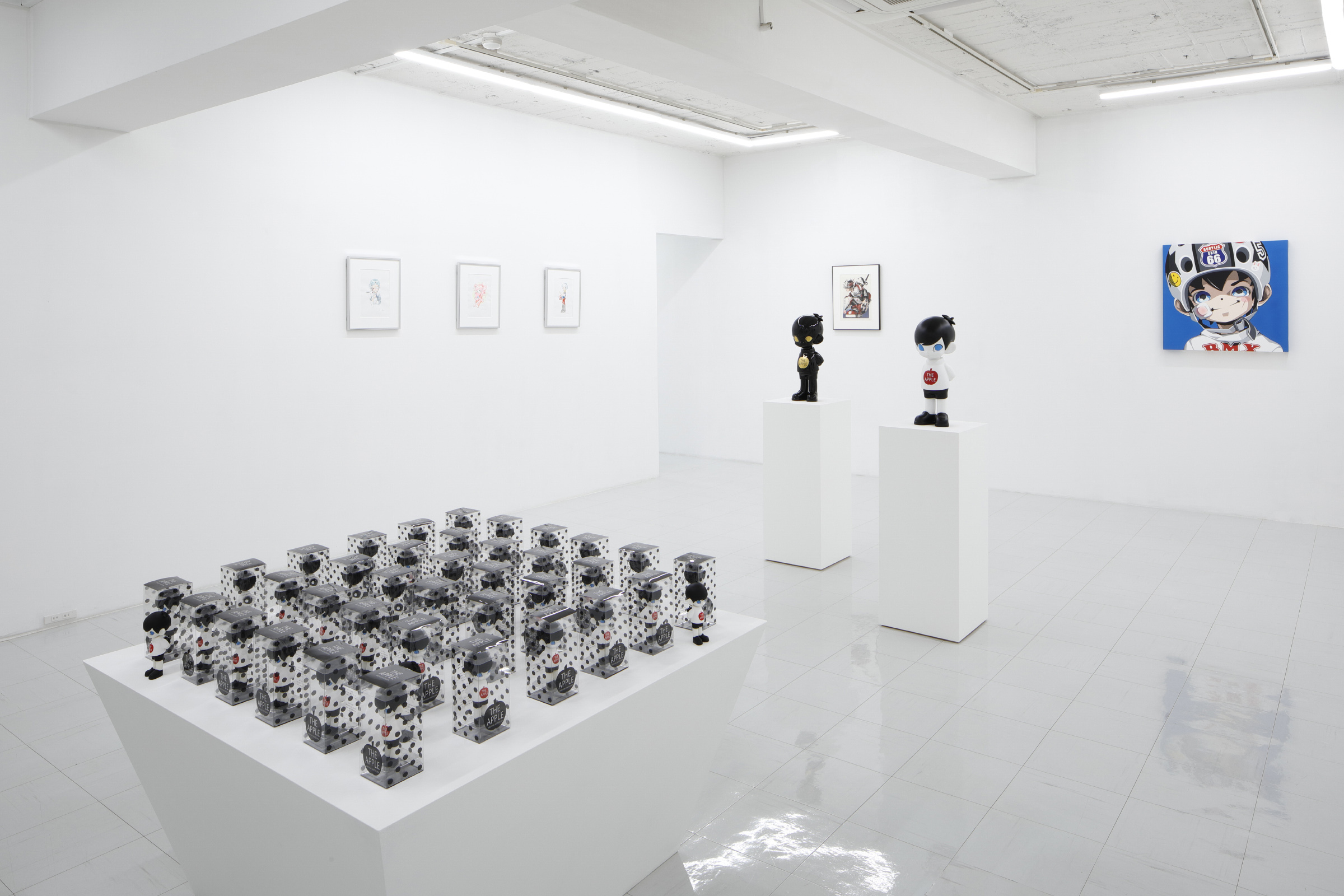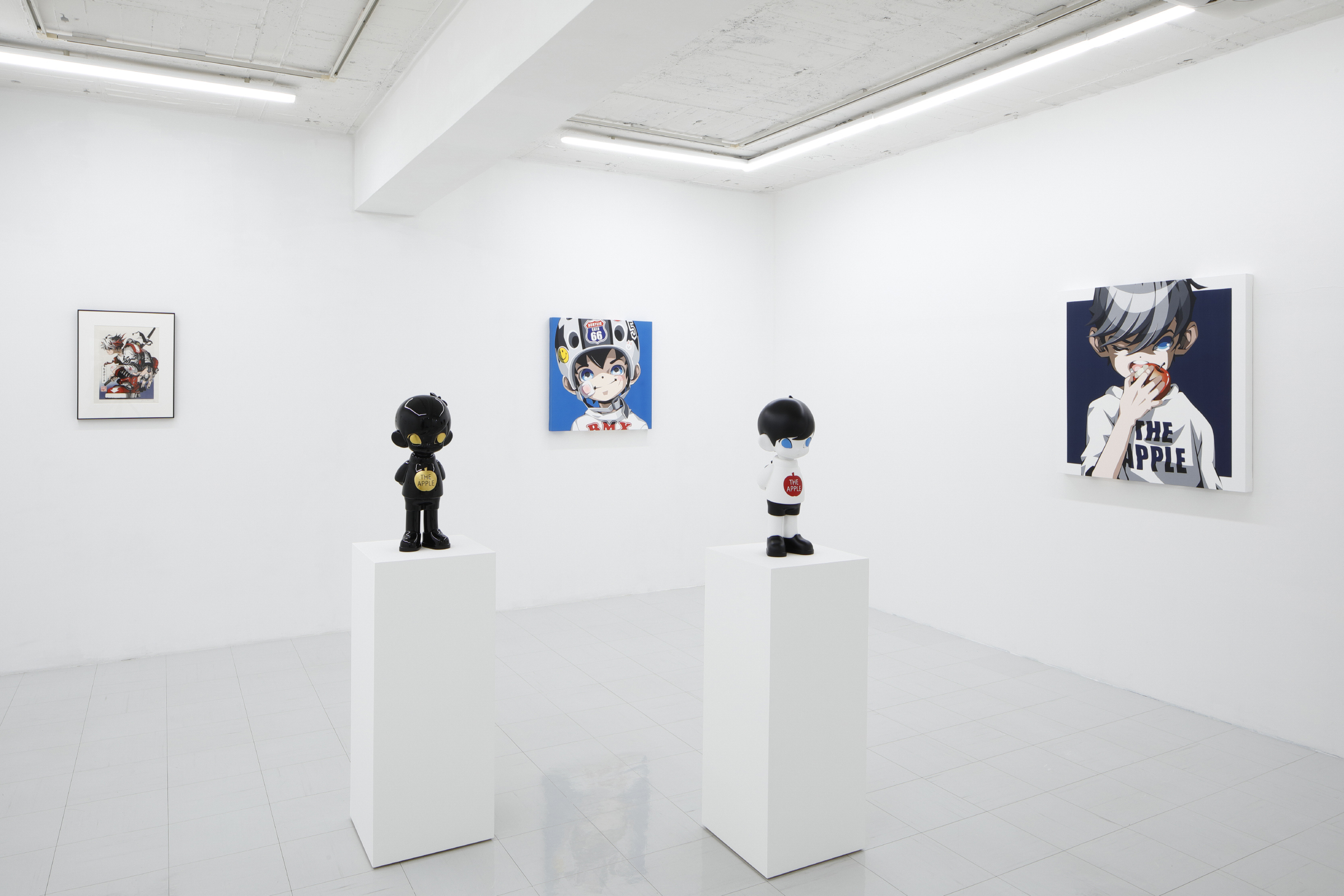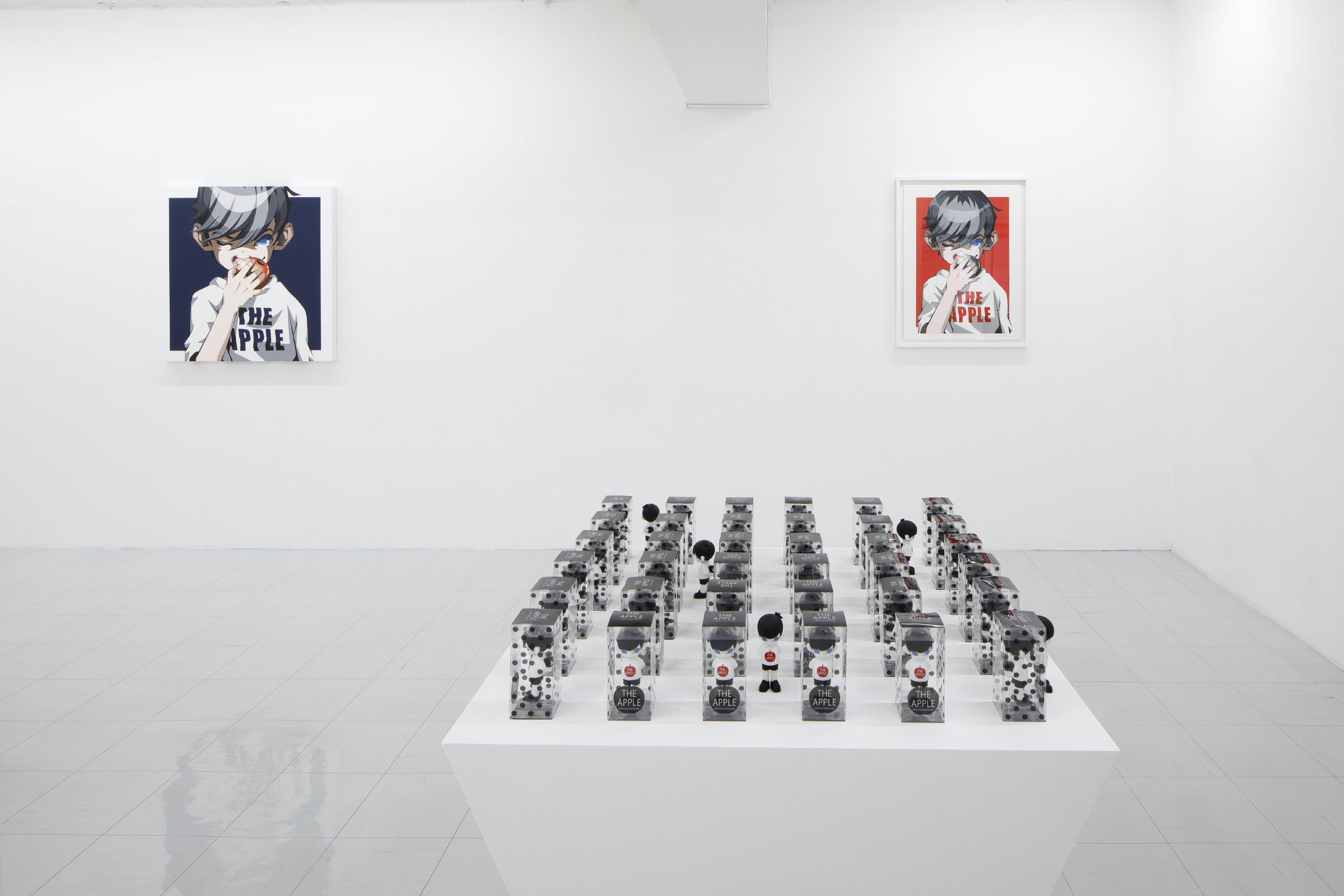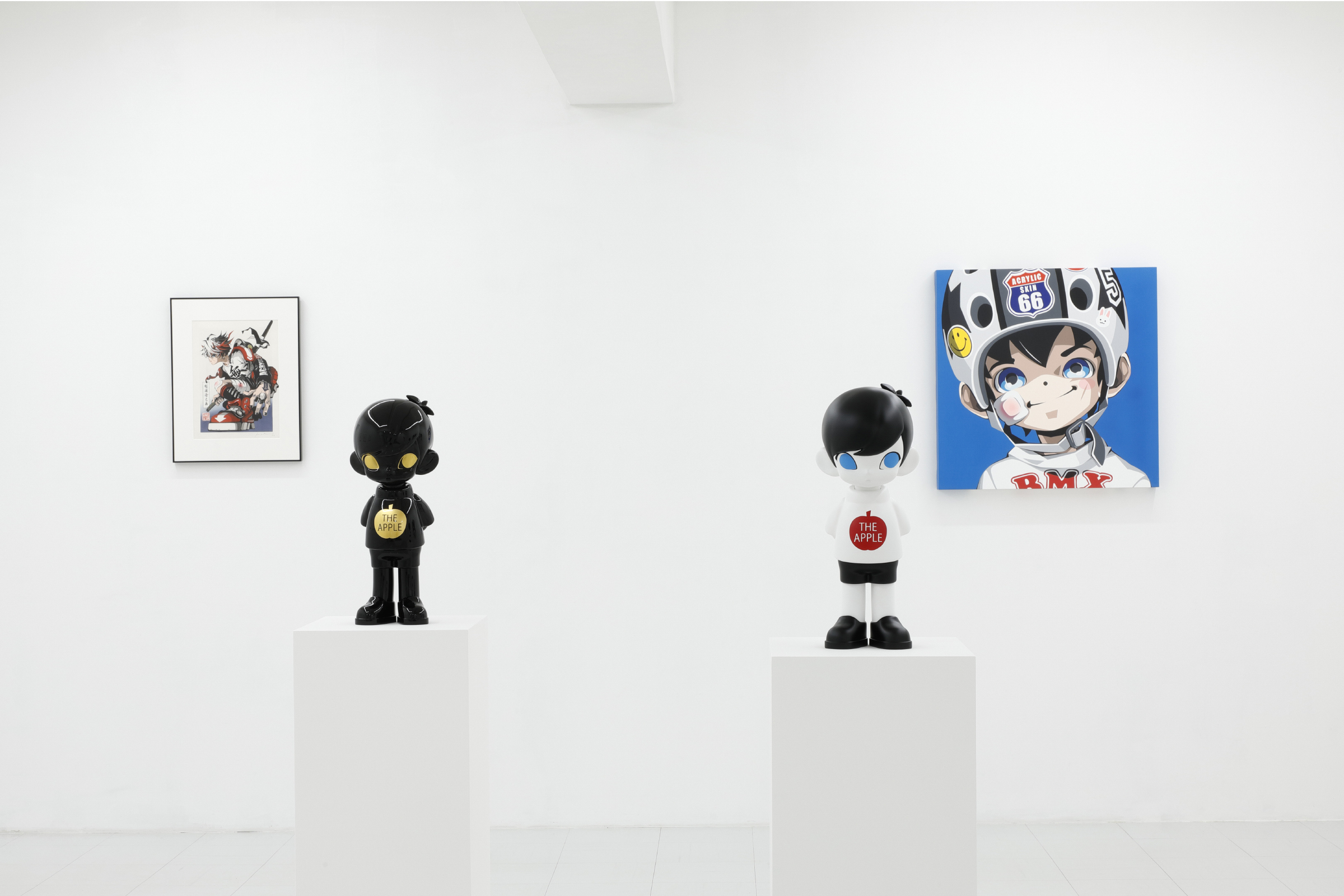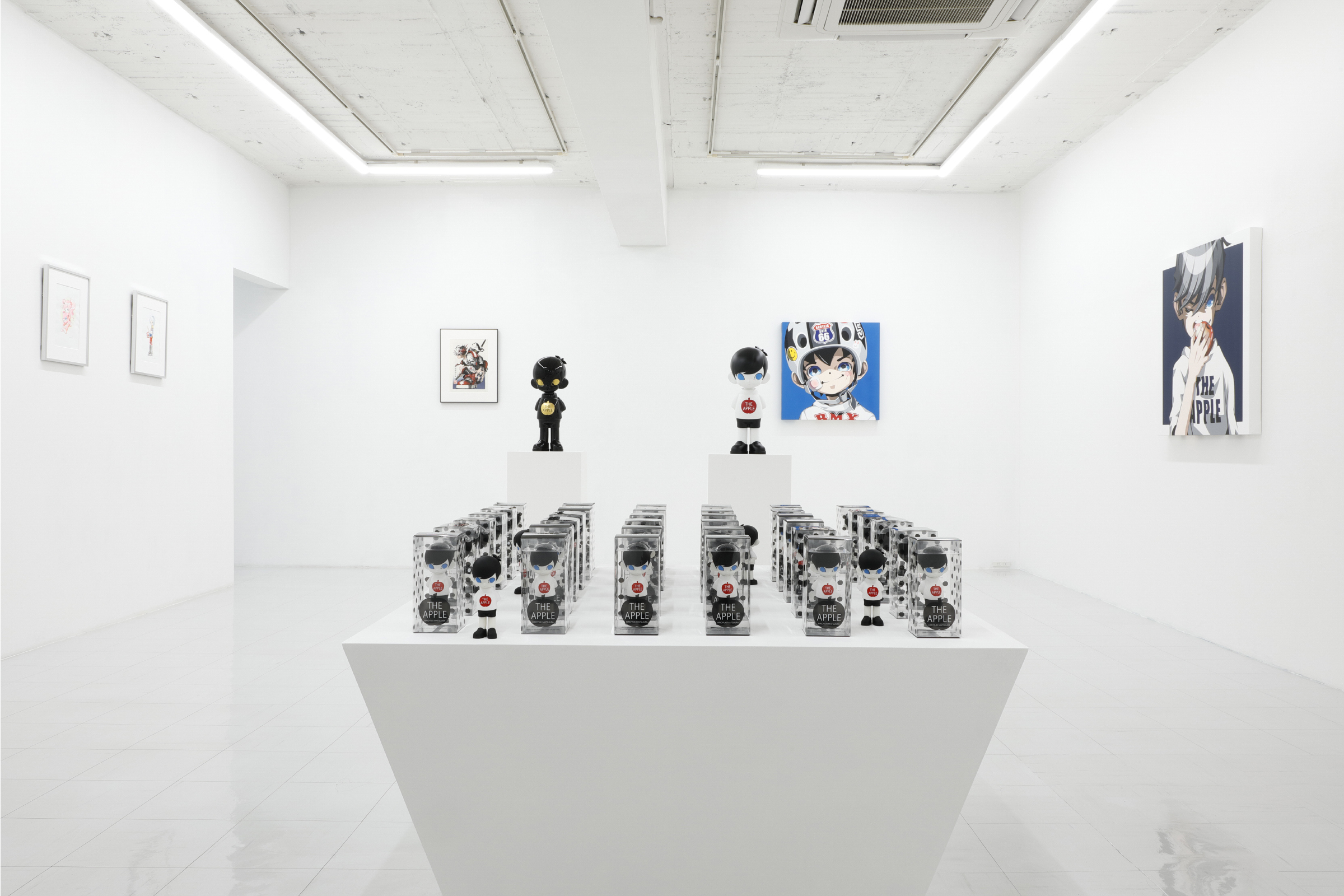 Tokyo Gallery+BTAP (Tokyo) is pleased to announce THE APPLE, a presentation of new works by Hiroyuki Matsuura. The presentation opens on Saturday, 3 October and will run for two weeks.

Hiroyuki Matsuura was born in Tokyo in 1964. It was SUPER ACRYLIC SKIN, an exhibition of Matsuura's works at Tokyo Gallery in 2005, that marked his transition from designer to artist. Matsuura has gone onto lead an active career both in Japan and overseas, and broadened his repertoire to include the media of painting, sculpture, and print.

In 2017, Uki-uki (2012), a 4-metre high work by the artist, was exhibited at Cool Japan: World Fascination in Focus, an exhibition hosted by Museum Volkenkunde in Leiden and Tropenmuseum in Amsterdam, and served as the main image used to advertise the exhibition. World Fascination in Focus subsequently travelled to Museum aan de Stroom in Antwerp, where it was well received. At the time of writing, Matsuura's solo exhibition Super Acrylic Skin – Quiet World is underway at the Eslite Gallery in Taipei.

To date, Hiroyuki Matsuura has conducted two exhibitions featuring multiple soft vinyl figures: Windy Bunny Red/Use Your Ears (2008), and Ducky Brigade (2018). The artist says that he was influenced by anime he saw on TV as a child, and that the soft vinyl toys he grew up with still forms the basis of his works. With THE APPLE, he wanted to depart from the cuteness of his soft vinyl works, and convey his message more directly, he says. The striking contrast of white against black causes the viewer's interpretation to alternate wildly between the various connotations of the titular "apple", and makes for a series of pieces that are hard to reconcile as depictions of anime characters.

While THE APPLE started out as an exhibition of figurines, Matsuura later added paintings, as well as what is his first venture into silk-screened prints. Soft vinyl and silkscreen works are complemented by larger, nylon resin figurines. Created on 3-D printers, the nylon pieces are currently on display as part of the solo exhibition in Taipei, and will make their Japanese debut with THE APPLE. THE APPLE will also include several paintings and drawings by the artist. All are welcome to view and share news of this exhibition.

To combat the spread of Covid-19, Tokyo Gallery+BTAP currently implements reduced opening hours and requires guests to sign up for their choice of viewing session in advance online. Bookings can be made here.