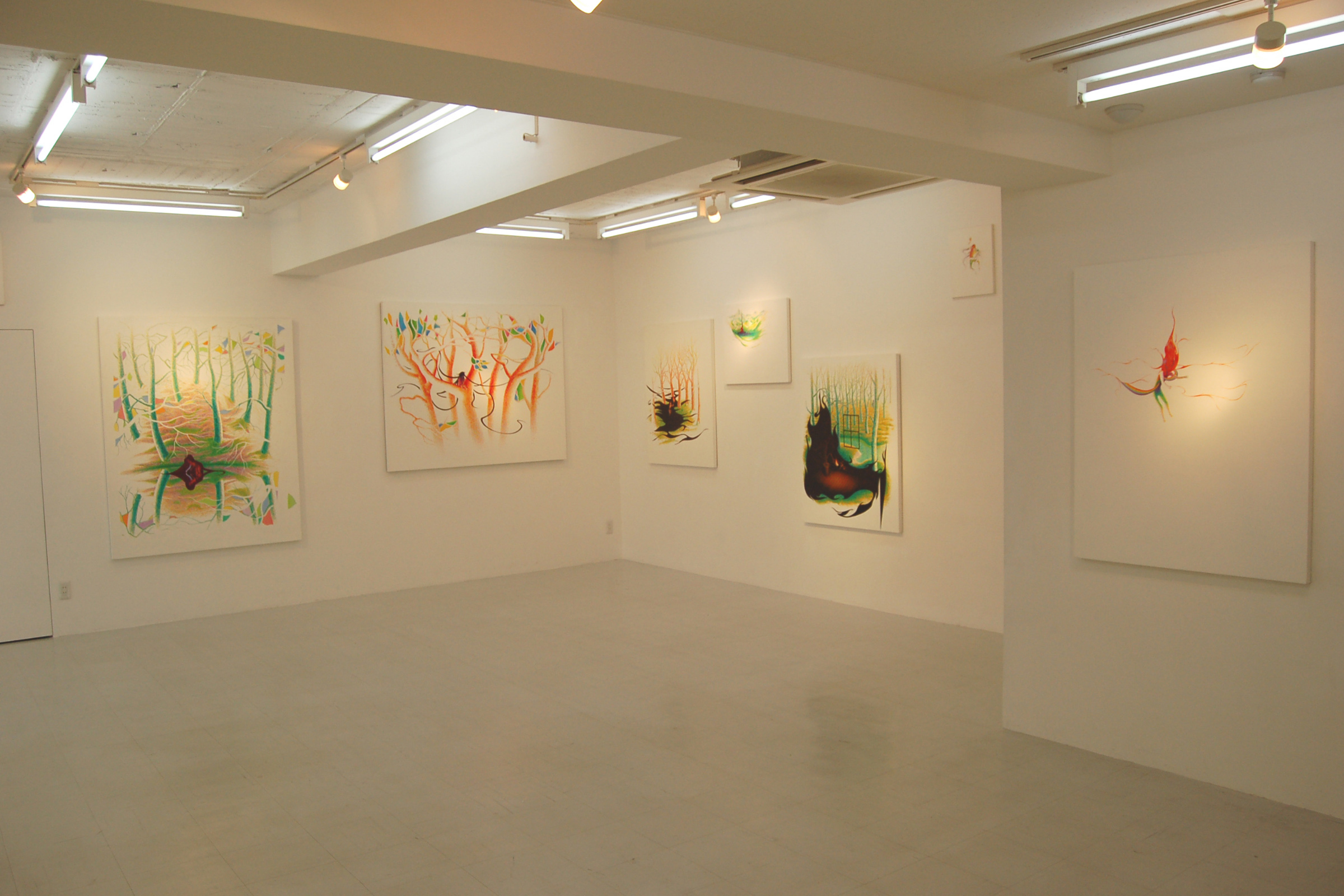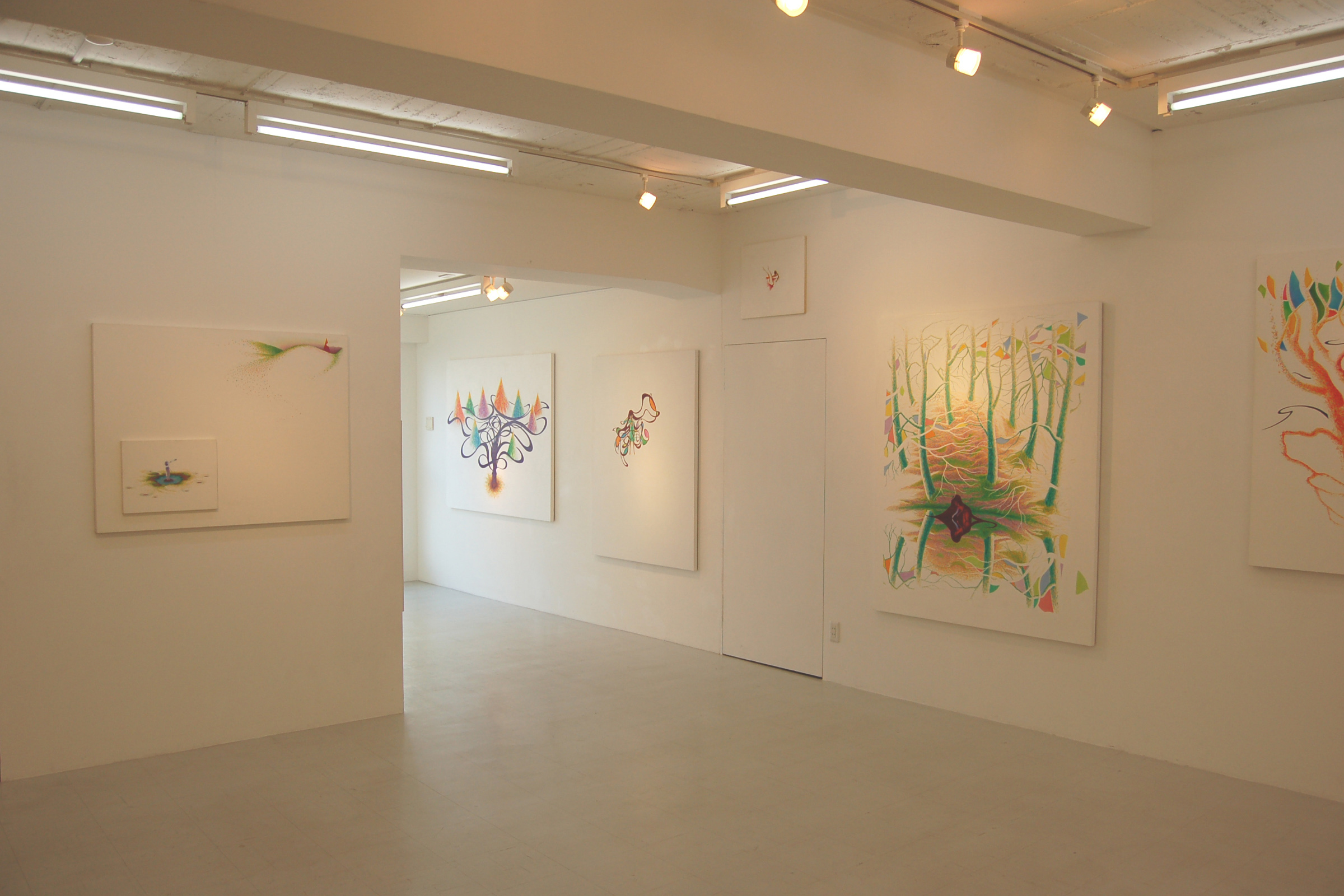 Tokyo
Yohei Watanabe
Weaving a Moment
2007/5/30–6/23
Yohei Watanabe Solo Exhibition 'Weaving a Moment'
2007/5/30(wed) - 6/23(sat)

Yohei Watanabe Solo Exhibition 'Weaving a Moment'
May 30 (Wed) – June 23 (Sat) 2007

Opening Reception:May 30 (Wed) 2007 18:00-20:00

Tokyo Gallery is proud to be holding "Weaving a Moment", a solo exhibition of Yohei Watanabe. In this exhibition we will be displaying his most recent works made since 2003.

Yohei Watanabe uses oil paint and coloured pencils to produce finely detailed, vivid depictions of motifs that include both landscapes and people. These motifs, which at first glance come across as unreal scenarios, are the result of the artist's desire to portray a world that exists in the realm between reality and unreality: one which gives you both the impression of ambiguity and a mysterious sense of reality. Watanabe's works express a unique worldview in which reality and unreality, the visible and the invisible are mixed, against a white backdrop of beauty and emptiness…

The artist says he seeks images that exist between the real and the unreal, "like the imagery you see as you drift into a dream: the things that happened to me today, childhood memories, books I have read, words I have heard, light, landscapes and so on, all crashing and mixing together like waves in the sea". Glimpsed in among such chaotic and ambiguous impressions, Watanabe takes these 'moments' and 'weaves' them onto his canvases in meticulous detail.

The white expanse behind these images is carefully smoothed-out oil paint that has a unique feel to it, in which one can feel the strength of the artist's thoughts. While serving to emphasise the clarity of the images laid on top, this white background also emphasises the brilliance of the colours being used. At the same time, one can think of the expression that is being spun out of the colours as emphasising the empty impression one gets from the whiteness, and that the interaction of the white and colour is what gives form to the world inside the canvas. The images that the artist is captured out of the flow of this netherworld, both give form to that flow and mix it with the white background, weaving together a new world.

Perhaps Yohei Watanabe's mixed world of reality and unreality exists as an innate feeling in all of us. Nowadays, the majority of people have either forgotten about this feeling or consciously deny it, allowing them to achieve a feeling of everyday stability as people who live on the side of reality. In this context, Watanabe's form of expression reminds us of the invisible and inaudible things of which we are not normally aware.

Tokyo Gallery hopes that you will take this opportunity to discover Yohei Watanabe's work.