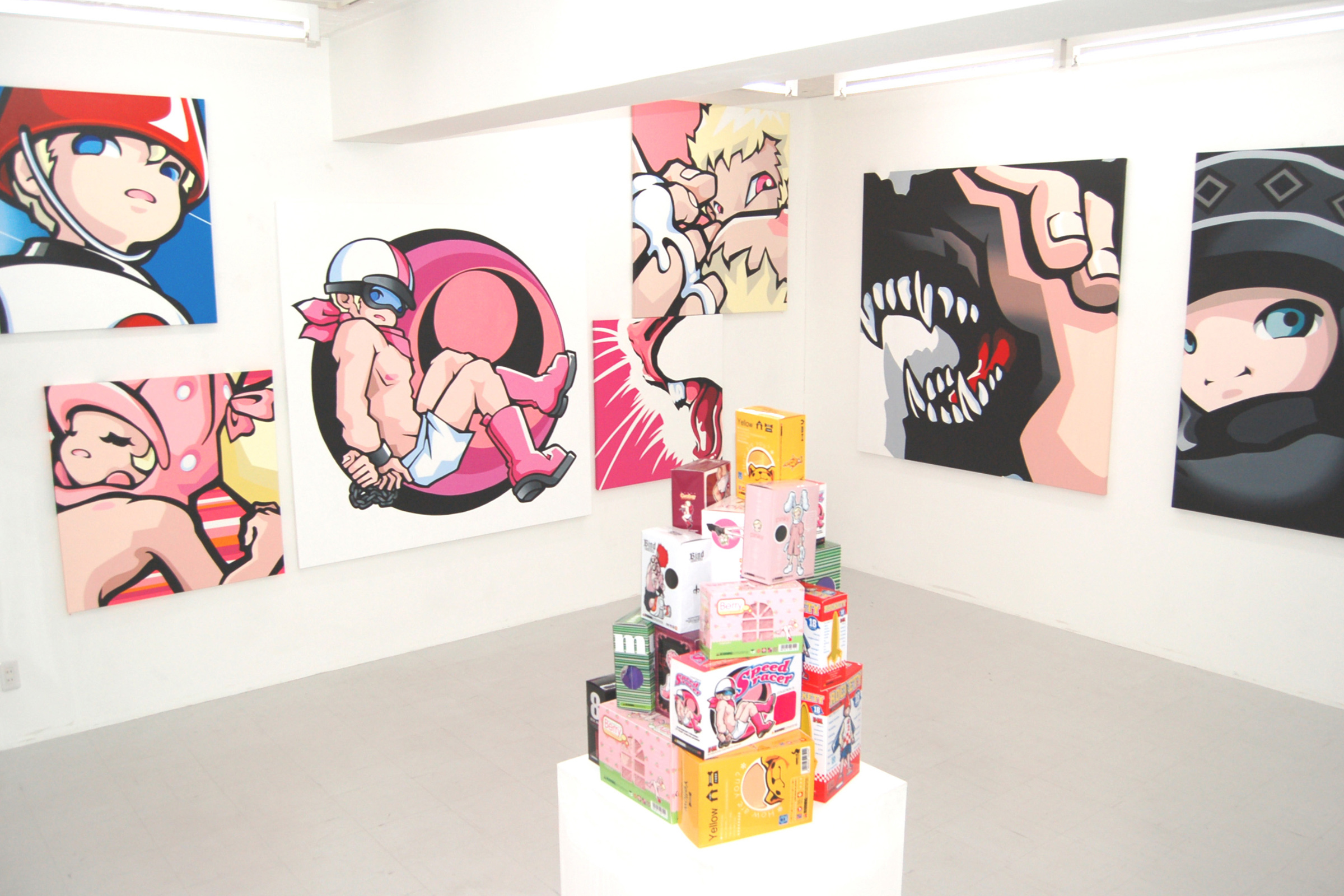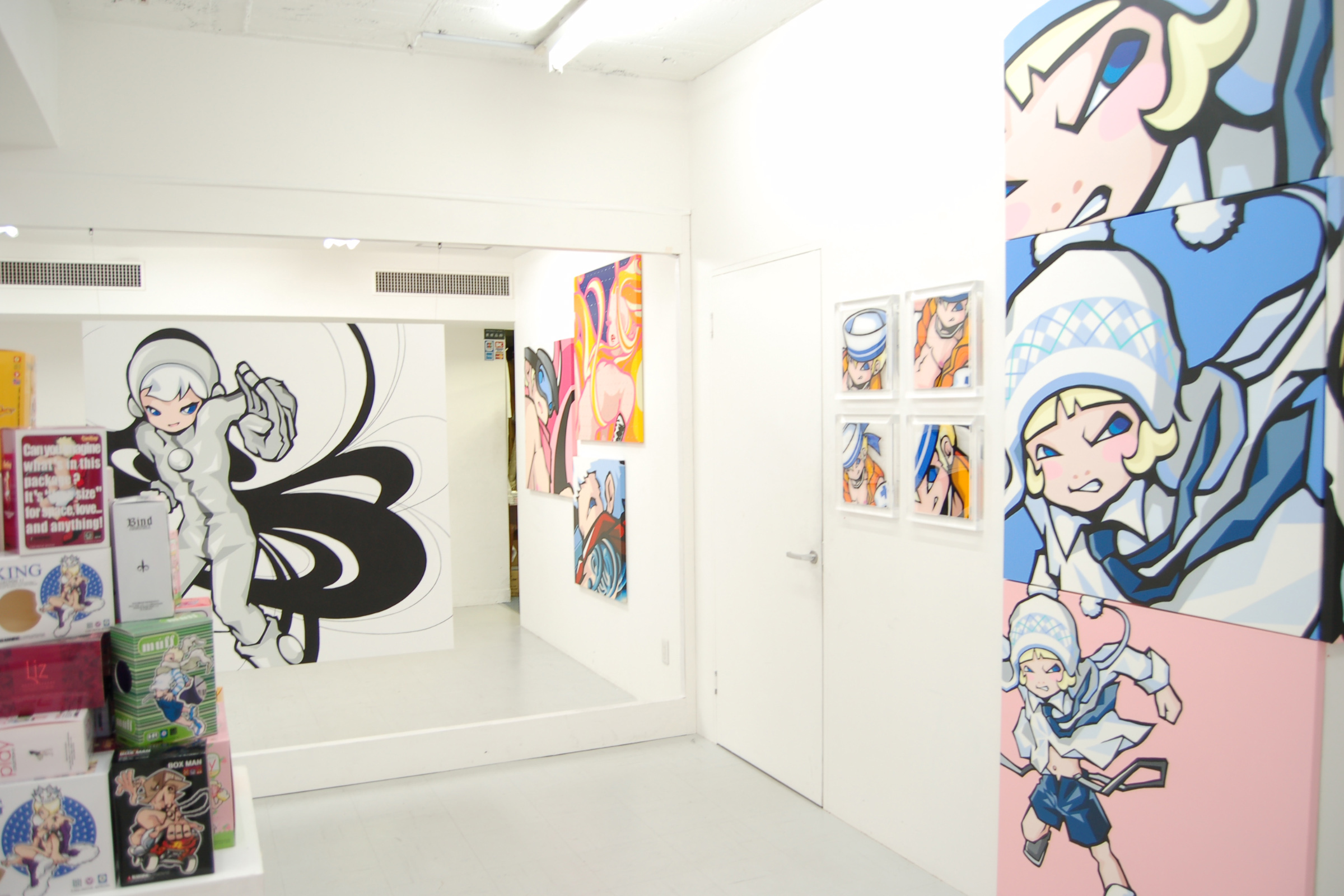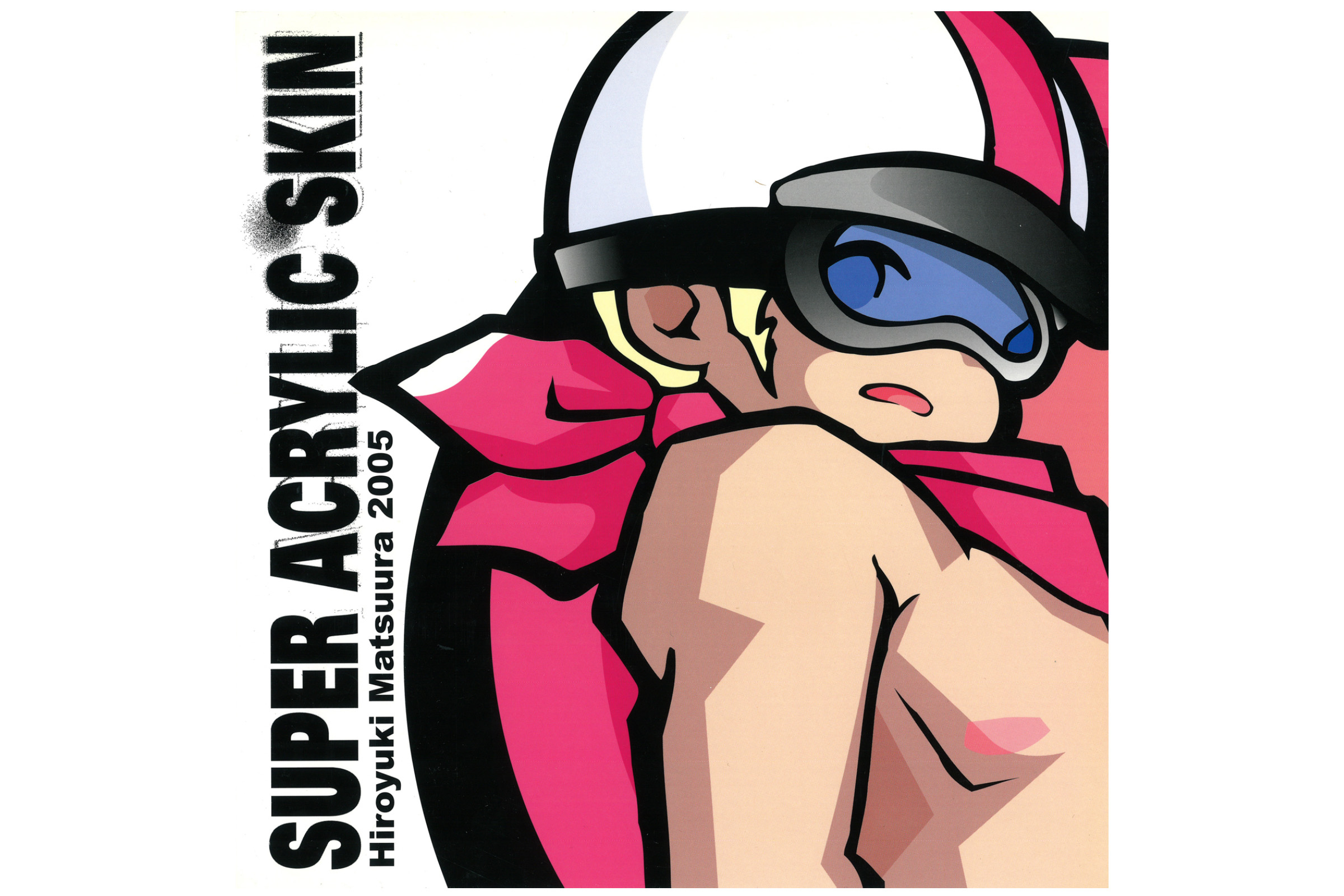 Tokyo
Hiroyuki Matsuura
Super Acrylic Skin
2005/11/28–12/24
Opening Party: 28/11/05 17:00 - 19:00

Matsuura's characters, wearing "Super Acrylic Skin"! Painted onto transparent plastic glass, they have acrylic skin, and they exist inside the monitor. They, who have been speaking to us since as far back as we can remember, tear down the defenses we have around our hearts in no time at all and turn into beings which can laugh, cry and get angry all at the same time. So as to get closer to them, if we bound over these wall-like monitors, which until now have been tearing us apart, then we will find life in their "Super Acrylic Skins".

Hiroyuki MATUURA's works consist mainly of acrylic on canvas, but this time we are presenting acrylic on transparent plastic glass and three-dimensional works as well. The high-grade technique and the fascination of the composition are, of course, the works' distinguishing characteristics.

Whilst working as a graphic designer for a company which produced goods related to anime characters, Hiroyuki MATSUURA came into contact with various different characters. For this reason he has a great deal of knowledge about these characters and has been able to produce original works that aren't copies of anyone else's style.

During this exhibition we are selling limited edition art goods such as T-shirts and postcards. Furthermore, an appearance from drag queens Arpina and Jasmine has been planned for the opening party. Please come and enjoy the event.