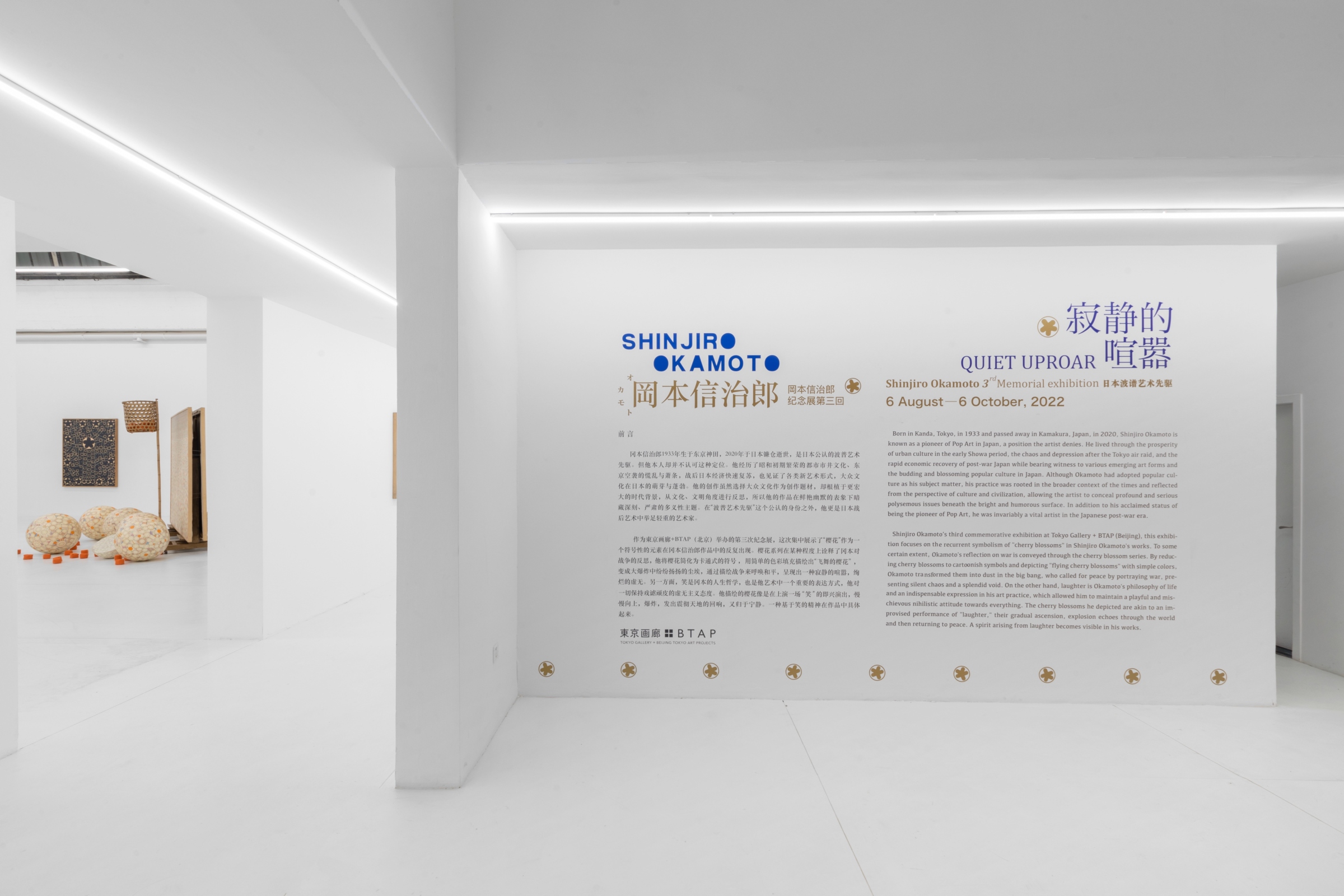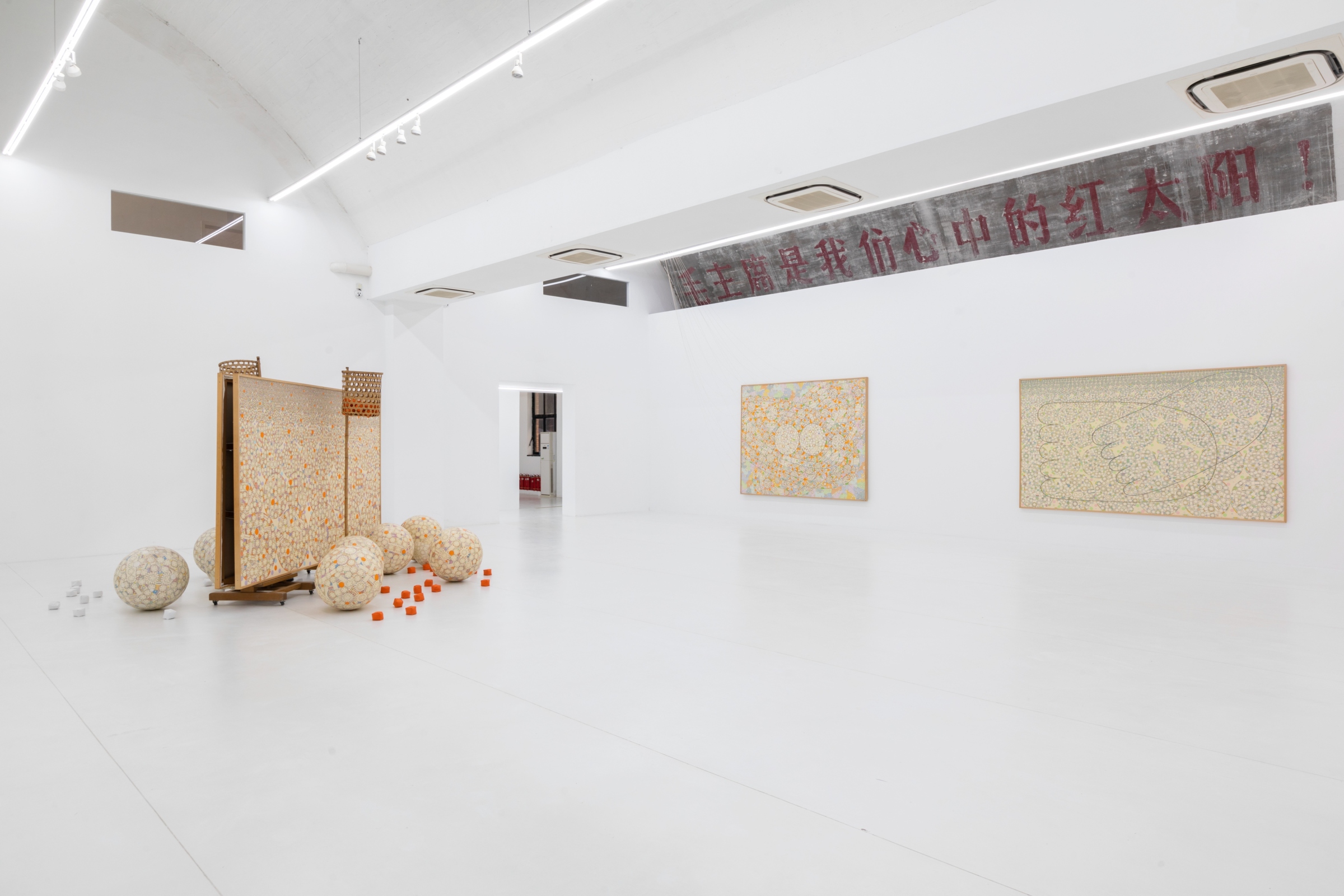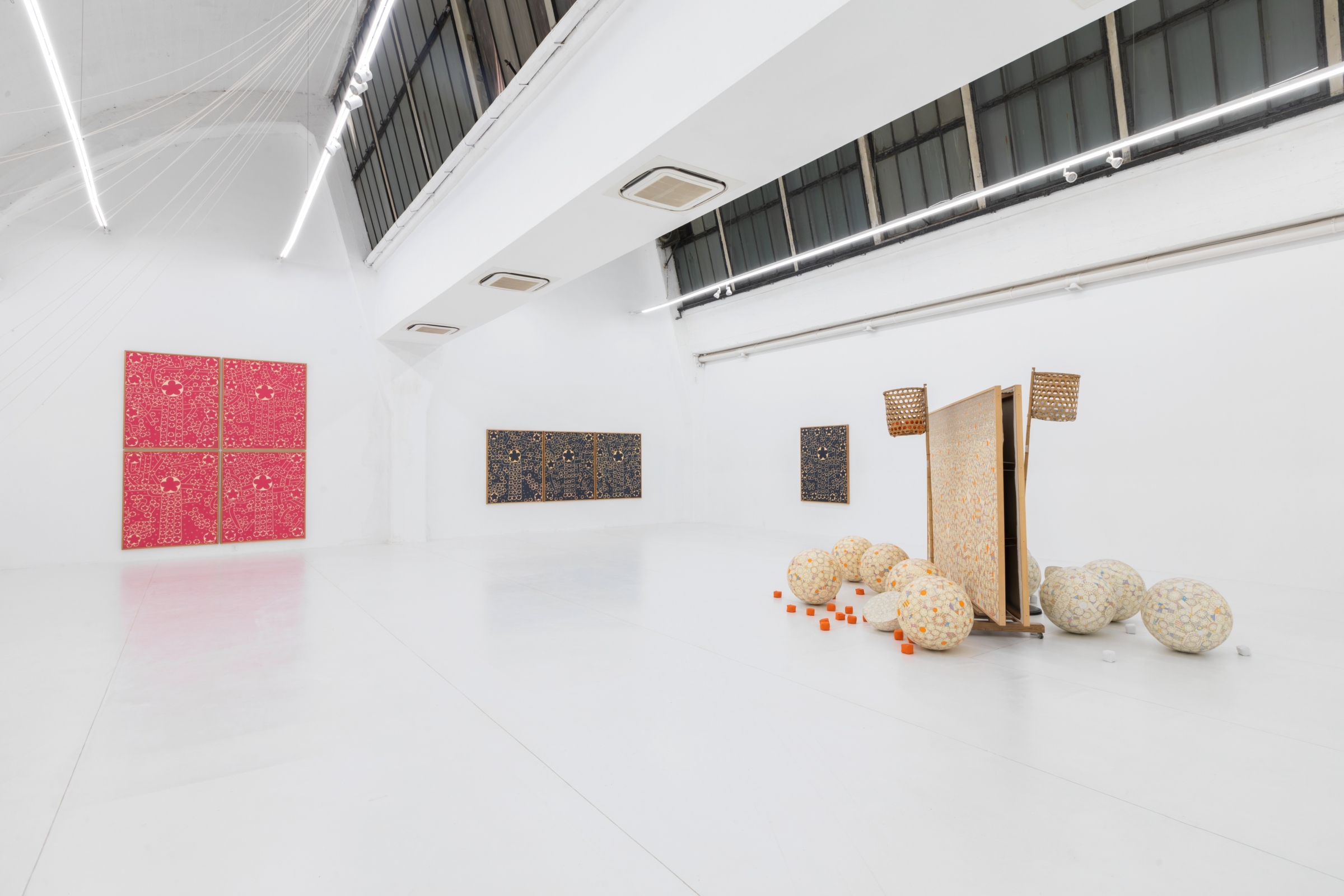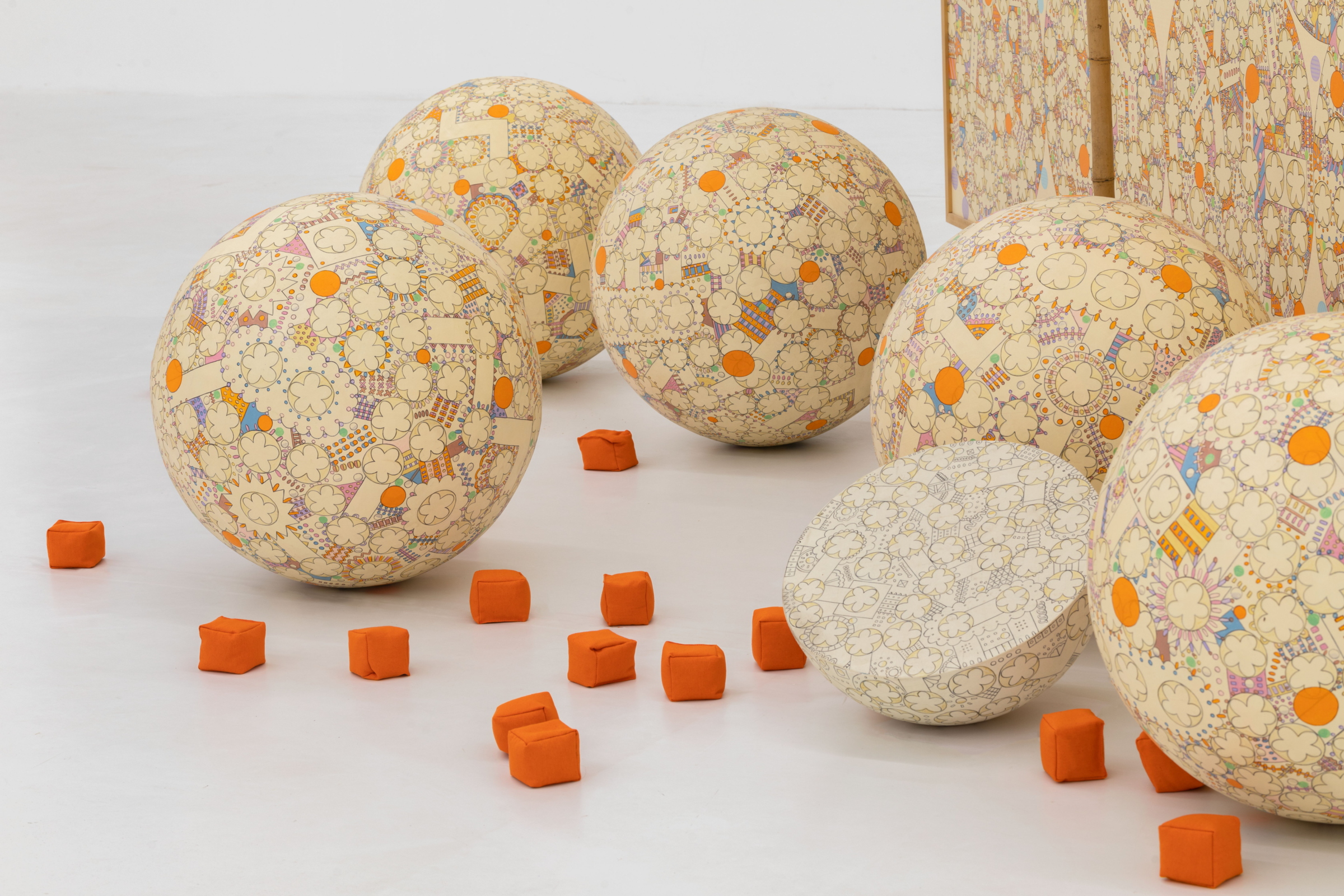 Beijing
Shinjiro Okamoto
Third Memorial Exhibition: Quiet Uproar
2022/8/6–10/6
Tokyo Gallery + BTAP is pleased to announce Shinjiro Okamoto Third Memorial exhibition: Quiet Uproar from August 6 - October 6, 2022. Born in Kanda, Tokyo, in 1933 and passed away in Kamakura, Japan, in 2020, Shinjiro Okamoto is known as a pioneer of Pop Art in Japan, a position the artist denies. He lived through the prosperity of urban culture in the early Showa period, the chaos and depression after the Tokyo air raid, and the rapid economic recovery of post-war Japan while bearing witness to various emerging art forms and the budding and blossoming popular culture in Japan. Although Okamoto had adopted popular culture as his subject matter, his practice was rooted in the broader context of the times and reflected from the perspective of culture and civilization, allowing the artist to conceal profound and serious polysemous issues beneath the bright and humorous surface. In addition to his acclaimed status of being the pioneer of Pop Art, he was invariably a vital artist in the Japanese post-war era.

Shinjiro Okamoto's third memorial exhibition at Tokyo Gallery + BTAP (Beijing), this exhibition focuses on the recurrent symbolism of "cherry blossoms" in Shinjiro Okamoto's works. To some certain extent, Okamoto's reflection on war is conveyed through the cherry blossom series. By reducing cherry blossoms to cartoonish symbols and depicting "flying cherry blossoms" with simple colors, Okamoto transformed them into dust in the big bang, who called for peace by portraying war, presenting silent chaos and a splendid void. On the other hand, laughter is Okamoto's philosophy of life and an indispensable expression in his art practice, which allowed him to maintain a playful and mischievous nihilistic attitude towards everything. The cherry blossoms he depicted are akin to an improvised performance of "laughter," their gradual ascension, explosion echoes through the world and then returning to peace. A spirit arising from laughter becomes visible in his works.

In 1988, Shinjiro Okamoto presented a retrospective at the Shinzawa City Museum of Art entitled "From Okamoto to Shinjiro: Tokyo Shonen". This exhibition showcased a broad spectrum of the artist's painted mediums. With great efforts and dedication, the artist was diagnosed with hypertension after the show, and his prescription medication had a severe side effect, depression. During his hiatus following the doctor's order to lead a life of "inactivity," Okamoto randomly came up with the idea of painting cherry blossoms. Phrases such as "laughing snowy blossoms under the moon," "invisible cherry blossoms," and "flying cherry blossoms" surfaced in his mind; furthermore, other artworks about cherry blossoms appeared.

The "Roly-Poly Cherry Blossoms: Night View" and "Roly-Poly Cherry Blossoms: Scarlet View" in this commemorative exhibition are the first group of cherry blossom series that Shinjiro Okamoto completed. The uninterrupted tumbling cherry blossoms form into the gold-coin pattern, and the white lines outline the crossing on the "flower cloud," offering a sense of overlooking the city in the night and scarlet atmosphere. "Battle of Snow, Moon, and Flowers (Red Team Versus White Team)" consists of two sets of painting installations. The artist adopted cherry blossoms to depict the joy and dynamics of the traditional Japanese sport of sandbag throwing, with snow, moon and flowers tumbling and jumping in the same time-space, painted spheres large and small, orange and white sandbags scattered on the ground, a joyful dynamic ensues, which also shows his philosophy of life of "laughter." "Big Crash: End of the Flowers," depicting densely packed and tumbling cherry blossoms clashing and in conflict, embodies Okamoto's reflection on the war and his caution that "every day is Sunday" and "every place is Disneyland" in Tokyo society at that time. Shinjiro Okamoto created several artworks that integrate mythology, folk tales, and religious stories in addition to the straightforward cherry blossom subject matter. For example, "Feet of the Buddha" outlines a distinct Buddha's foot atop the dense spherical image of cherry blossoms, presenting peace and tranquility amidst the noise. In 2001, Shinjiro Okamoto held the exhibition "Roly-Poly Cherry Blossoms – The Laughing Snow Moon Flowers" at the Ikeda Twentieth Century Museum of Art, a solo exhibition featuring a large number of works from the cherry blossom series, to welcome the advent of a new century. The works in this commemorative exhibition have been featured as representative pieces in his 2001 exhibition.

This exhibition opens on August 6, 2022, at 4:00 p.m. We look forward to your visit!