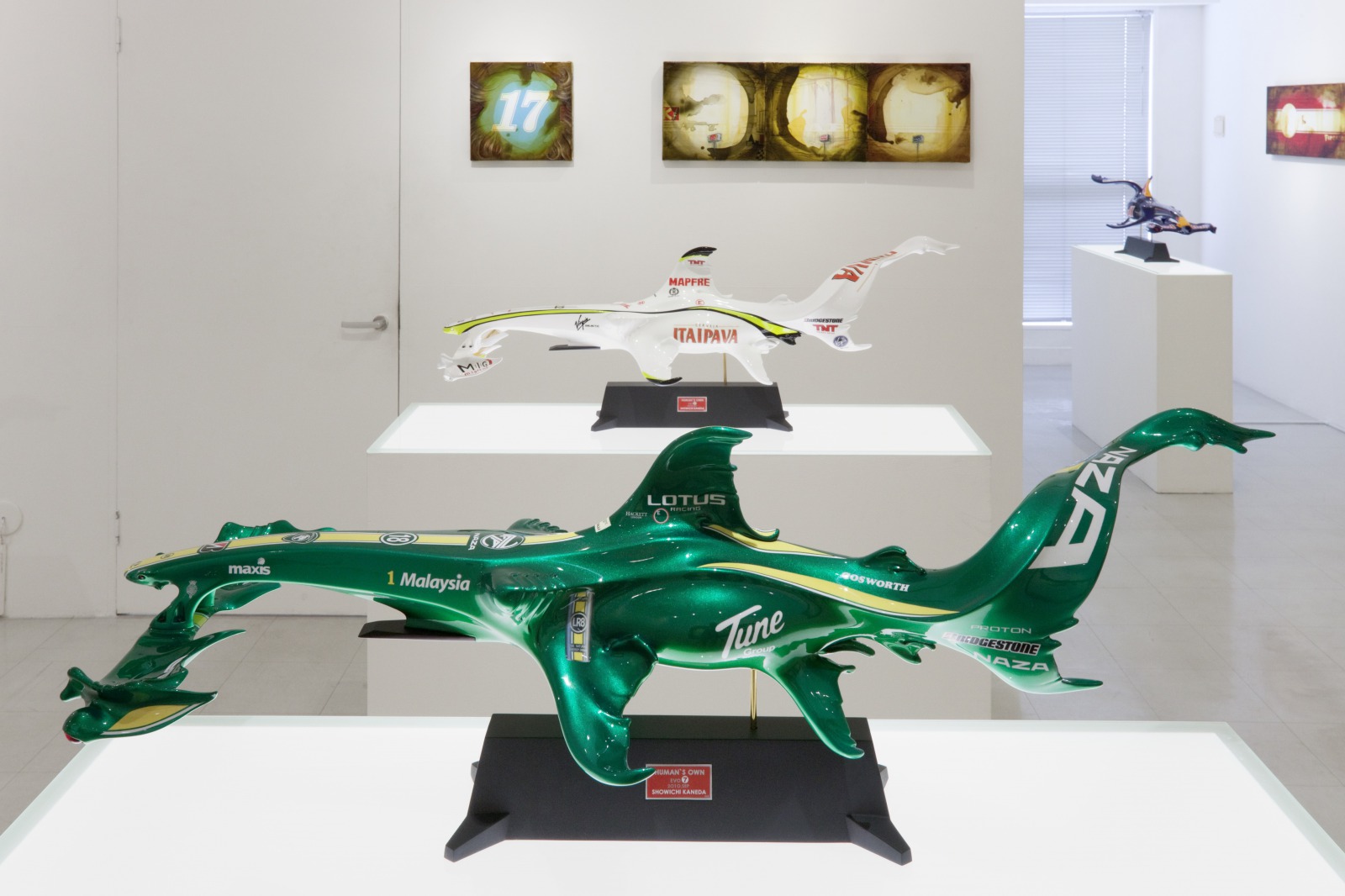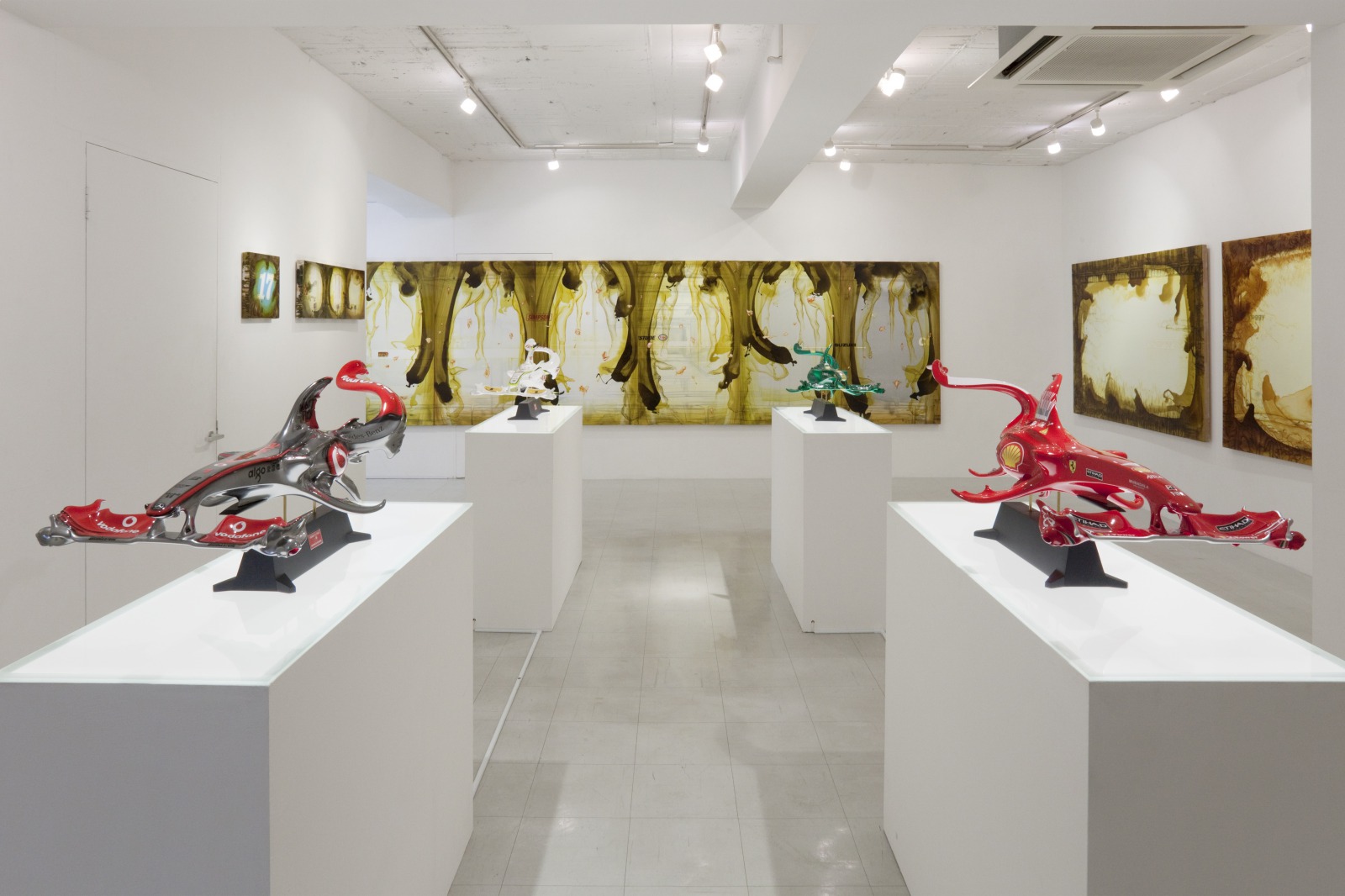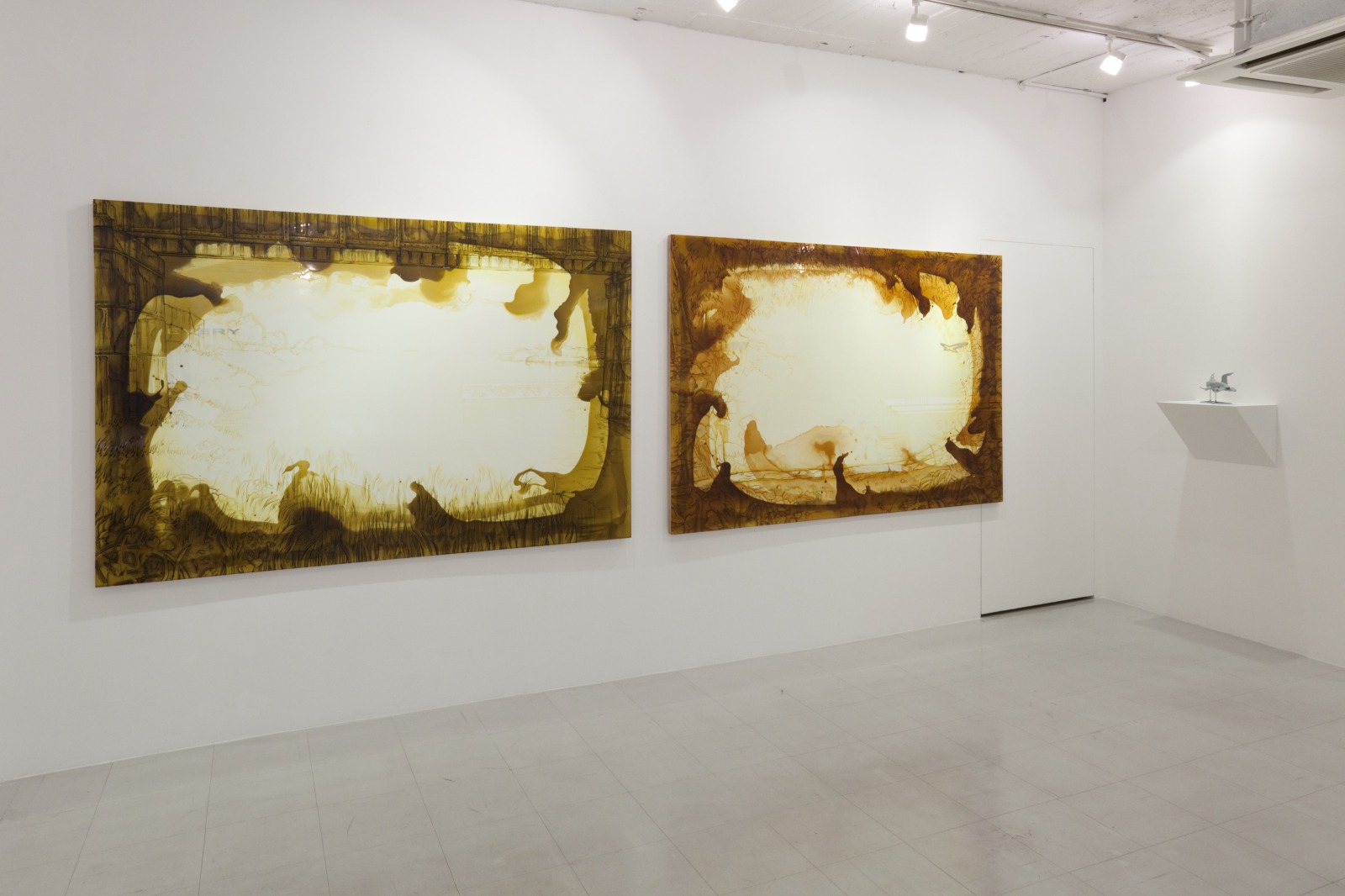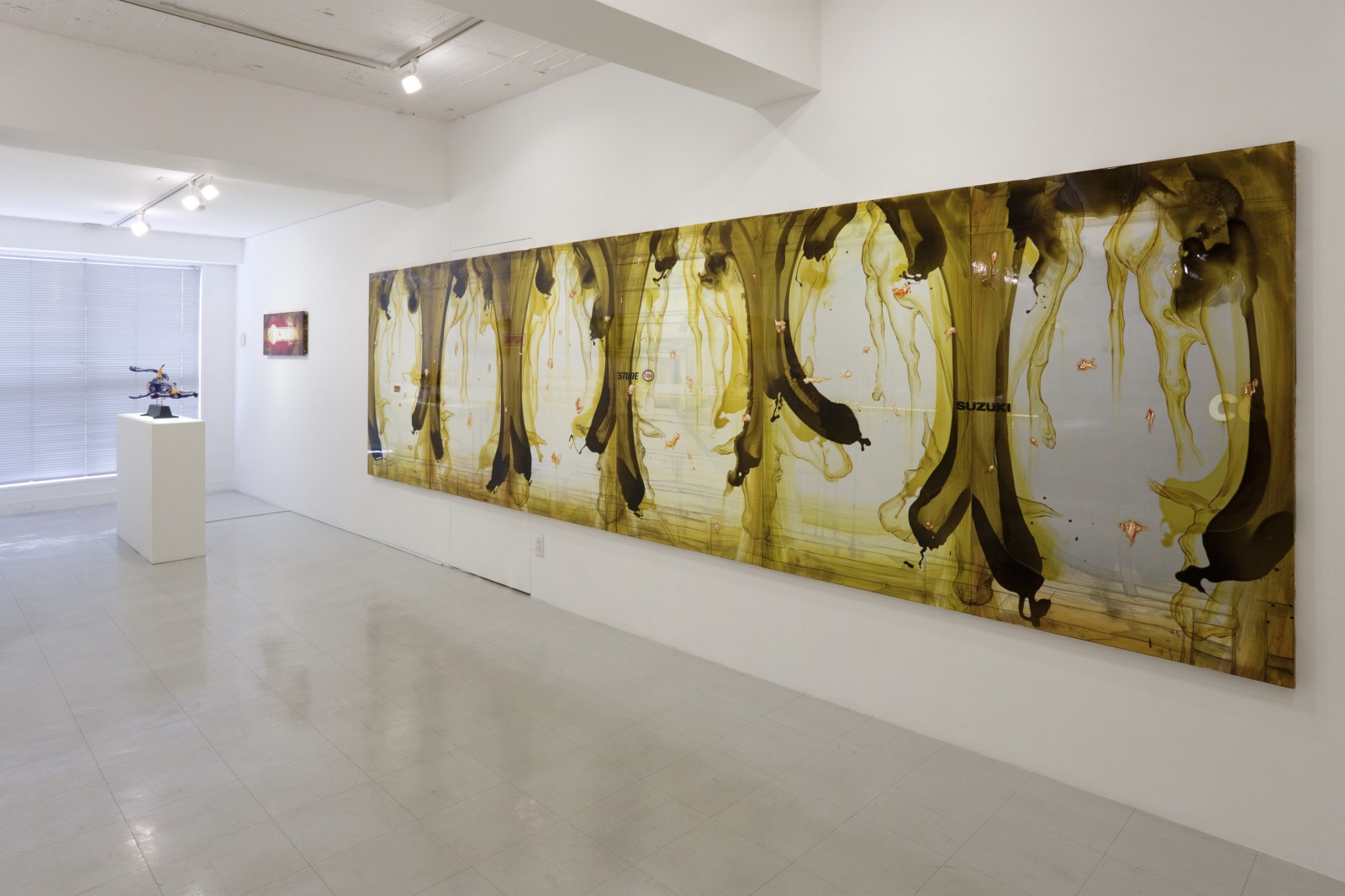 Tokyo
Made of Plastic
2010/10/6–10/30
Showichi Kaneda Solo Exhibition "Made of Plastic"
October 6, 2010 (Wed) - October 30, 2010 (Sun)

*The gallery opens on October 31 (Sun)


Discussion : October 6 (Wed) 5:00pm – 6:00pm
Kazuo Amano (Chief Curator of Toyota Municipal Museum of Art) x Showichi Kaneda

Opening Reception : October 6 (Wed) 6:00pm – 8:00pm


Tokyo Gallery + BTAP is pleased to present a solo exhibition by Showichi Kaneda entitled Made of Plastic. This is Kaneda's first one-man show in Japan in four years, showcasing around 10 new paintings and sculptures, including a large-scale work measuring 5.4 meters long.

Showichi Kaneda was born in Kyoto in 1970. Since completing his postgraduate studies in painting at the Kyoto City University of Arts in 1995, he has been based in Kyoto, where he continues to live and work. Kaneda has also been teaching in the department of painting at his alma mater since 2009.

A persistent chronicler of our times, Kaneda makes paintings that depict landscapes and contemporary narratives set in the suburbs of Kyoto where he lives. The act of recording the environment that surrounds him determines his own identity, language and self-image, as well as his patterns of thought and artistic practice. As a result of his personal experiences studying abroad in England, Kaneda's approach to art making – in terms of the theories and distinctive properties of the materials he draws on to create his paintings, as well as the way he views the world – emerges out of an attempt to conform with the culture, education system and other norms particular to a given place. According to Kaneda, his experience living abroad was formative in terms of how his work changed by deferring to the environment in which it was produced.

The origins of Kaneda's art can be traced to his experiences spent assembling and making plastic models, one of his childhood obsessions. Using this as a starting point, he gives concrete form to the environment that has produced him – someone who is "made of plastic". By questioning why his own works have taken on a particular form, Kaneda confronts the process of their creation, redefining the modes of expression that result in works which could only have been produced in a particular country and setting. This investigation of a personal "reality" extends equally to the compositions seen in his oil and mineral pigment paintings, as well as the way in which he interprets and understands the world around him.

Kaneda's paintings and sculptures, the surfaces of which demonstrate an impressive use of rich vibrant colors, both use fiber-reinforced plastic and resin as supports. They make use of a variety of different materials in skillful combinations, such as oil paint, varnish, acrylic lacquer, automotive paint, decal and surfacer. Drawing on the images associated with each of these materials, Kaneda mixes and matches these symbols in order to manipulate the impressions that they give to the viewer, producing an effect similar to that of painting.

The surfaces of his paintings, whose finish seems to resemble the bonnet of a car at first glance, are dynamic reconfigurations of various motifs that Kaneda has come across or experienced over the course of his daily life. Human's Own, a striking series of sculptures based on motifs found on F1 "shark fin" engine covers, was originally inspired by thinking about the animal-like properties of human beings. These works express something of the essential human desire for profit and the relentless pursuit of speed. In addition to being a symbol of speed, the form of the F1 machine in Human's Own is a metaphor for the shark, an animal that dies once it stops moving – an apt representation of the reality of our daily lives. At this exhibition, Kaneda's most recent addition to the series, Human's Own EVO 7, will be on display.

What are the things that help to shape and define our lives? What lies at the end of all our deeds and actions? These are just some of the questions posed by Showichi Kaneda, whose work consistently seeks to capture something of our contemporary society in an attempt to question the way we look at the world. We hope you take the opportunity to view this exhibition.