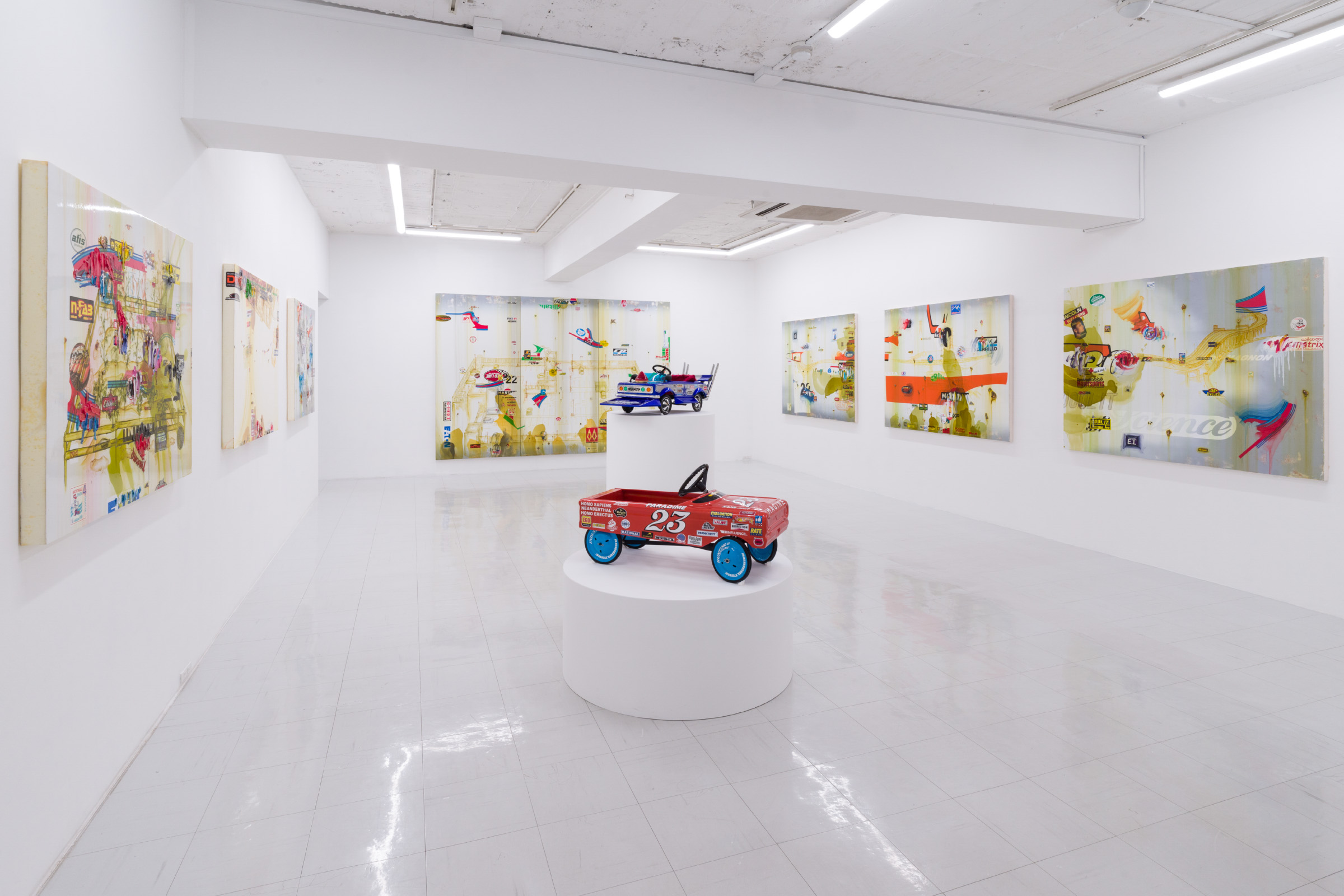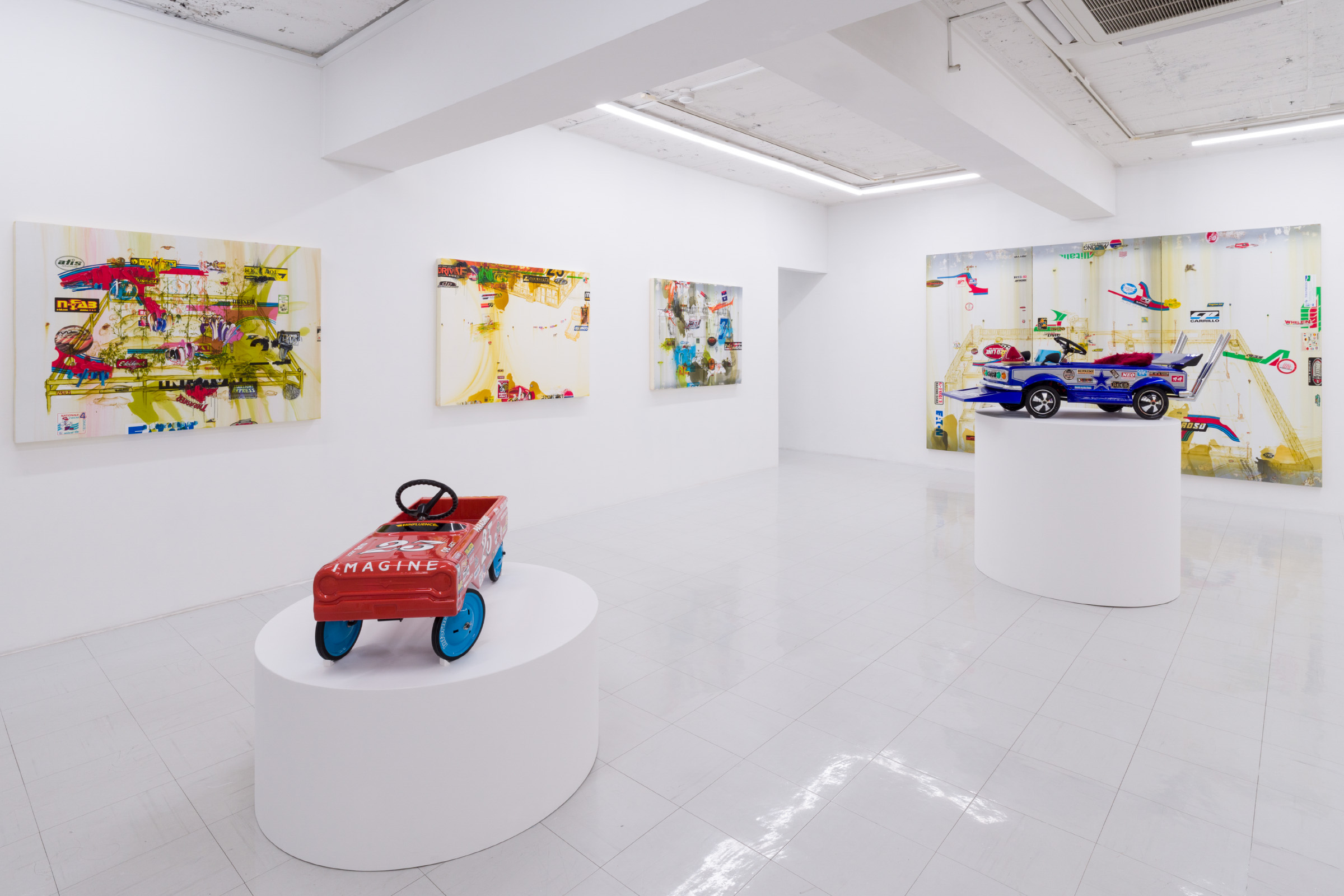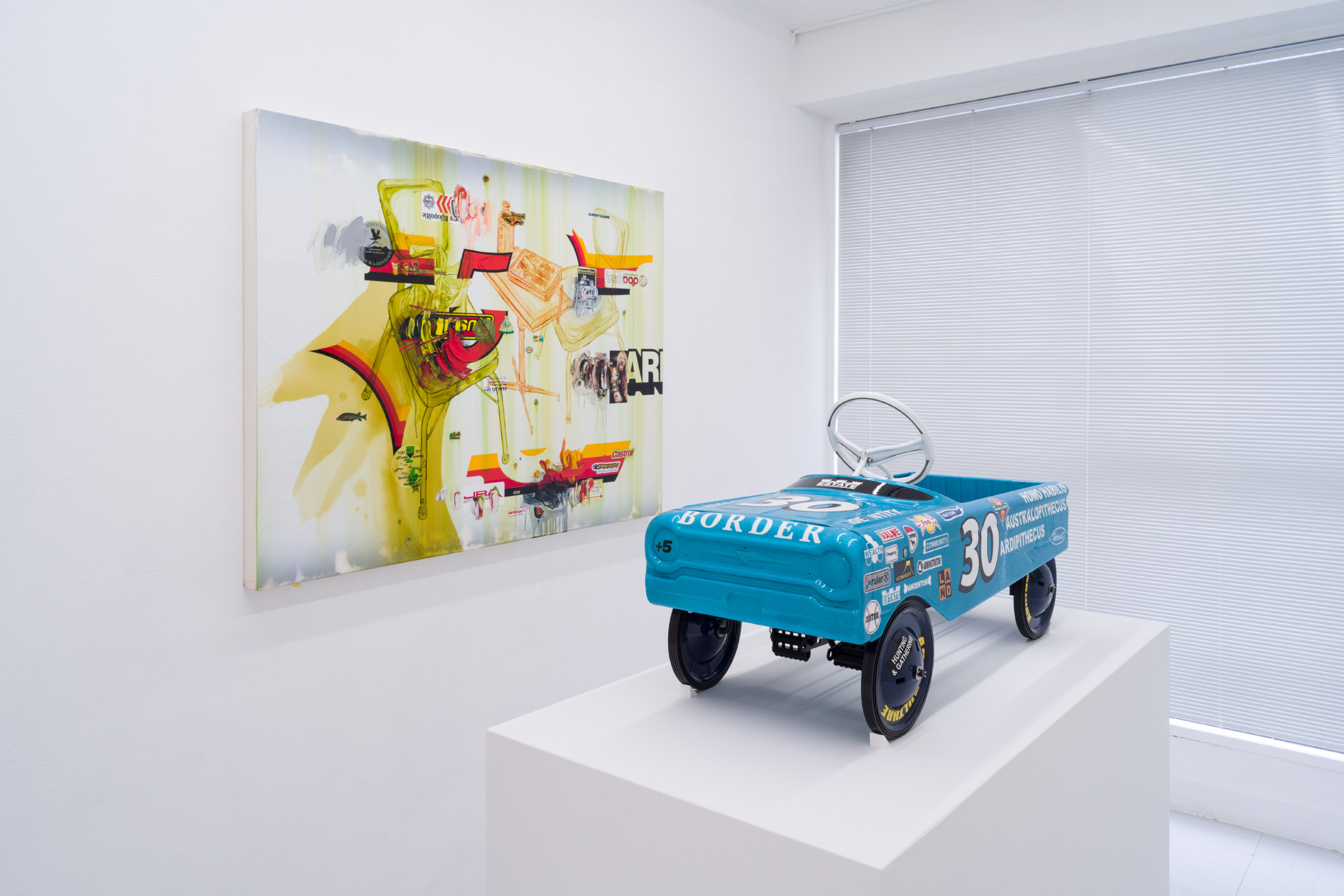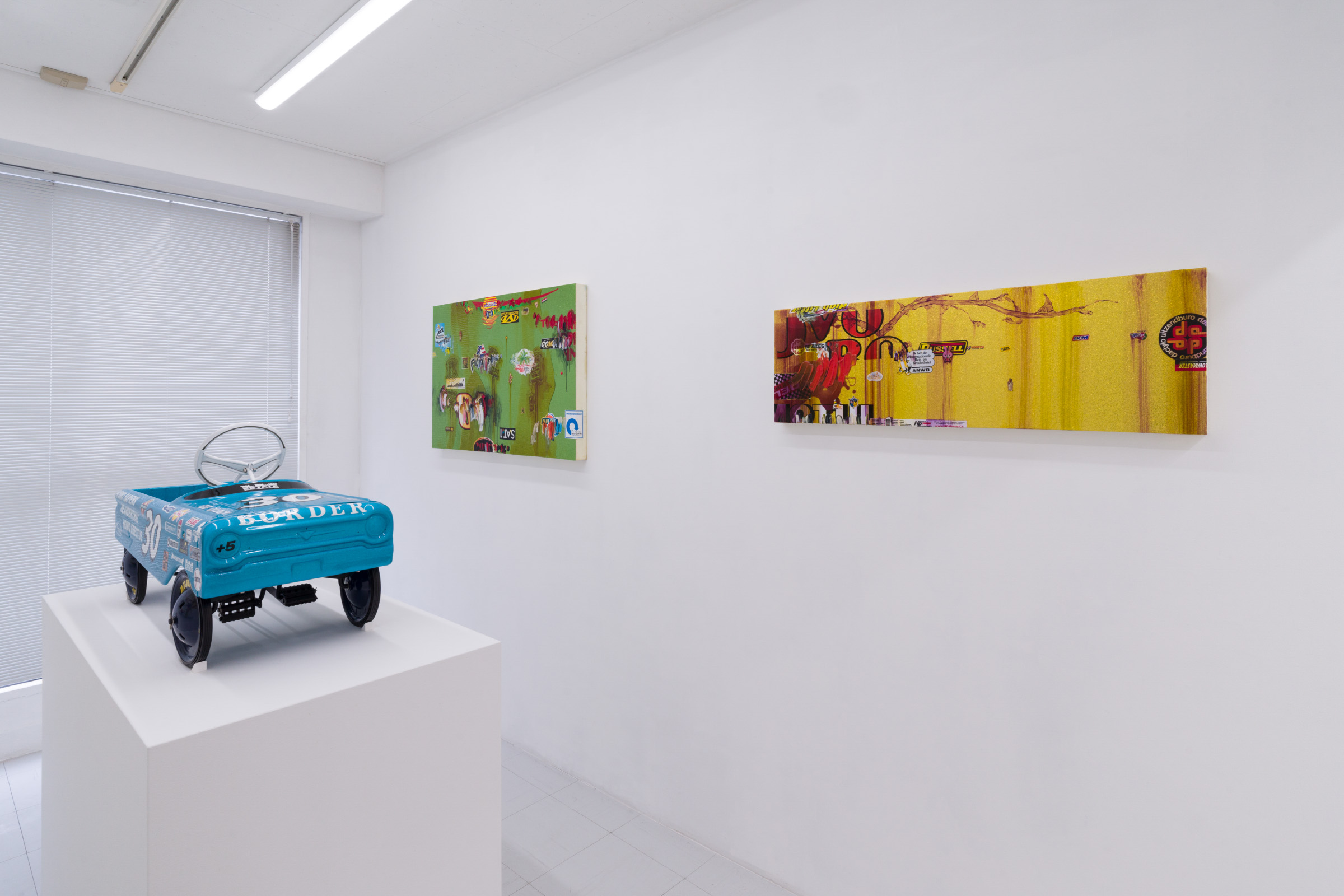 Tokyo Gallery + BTAP is pleased to present OUR HOUSE, a solo exhibition of Showichi Kaneda. This will be Kanada's first solo exhibition in 11 years.

Showichi Kaneda was born in Kyoto in 1970. After graduating from the Kyoto City University of the Arts (Department of Fine Arts Painting) in 1995, he continued his practice based in Kyoto. He has been teaching at the Kyoto City University of the Arts (Department of Fine Arts Painting) since 2009, and became a full time professor in 2020. Kaneda uses polyester resin in both his paintings and three-dimensional work in order to achieve the glossy colors that are characteristic of his work, and uses a variety of materials, including oil paints, varnish, acrylic lacquer, automotive paint, decal, and surfacer. For his iconic series, Human's Own, the motif of a Formula 1 racing car in the form of shark makes reference to a shark's nature, which is to die if they stop swimming, as an allegory for the nature of humanity that continuously seeks profit or gain.

This exhibition includes three of the newest works from the Human's Own series, and Plastic Construction, a painting series the artist began in 2015.

Plastic Construction is a series of two-dimensional works that uses materials that, like plastic, are petroleum derivatives, such as oil paints, fiberglass, polyester resin, and stickers. The subject matter comprises everyday scenes such as the artist's yard, convenience stores, the rooftop parking lot of a mall, and the Kyoto Jukan Expressway. By placing stickers here and there, it appears to imitate the way information and icons float around in our society.

In the new work from the series Human's Own, a sticker made by Kaneda is placed on the support of a child's pedal car. Skillfully incorporating the undefined nature of plastic's form while using cheap everyday materials, Kaneda pours the scenes of modern society into fluid constructs.

The title of the exhibition, OUR HOUSE, refers to a hit song by Madness, a UK ska band from the 1980s. Kaneda reflects on this song, which sings about working class life under the Thatcher administration in both a self-deprecating and optimistic way, in comparison to current social circumstances. This title reflects Kaneda's artistic approach, which entails a return to suburban streets, documenting truths that have become neglected due to differences in social standing and circumstances among its inhabitants.



* To combat the spread of Covid-19, Tokyo Gallery + BTAP currently implements reduced opening hours and requires visitors to sign up for their choice of viewing session in advance online. Bookings can be made here.