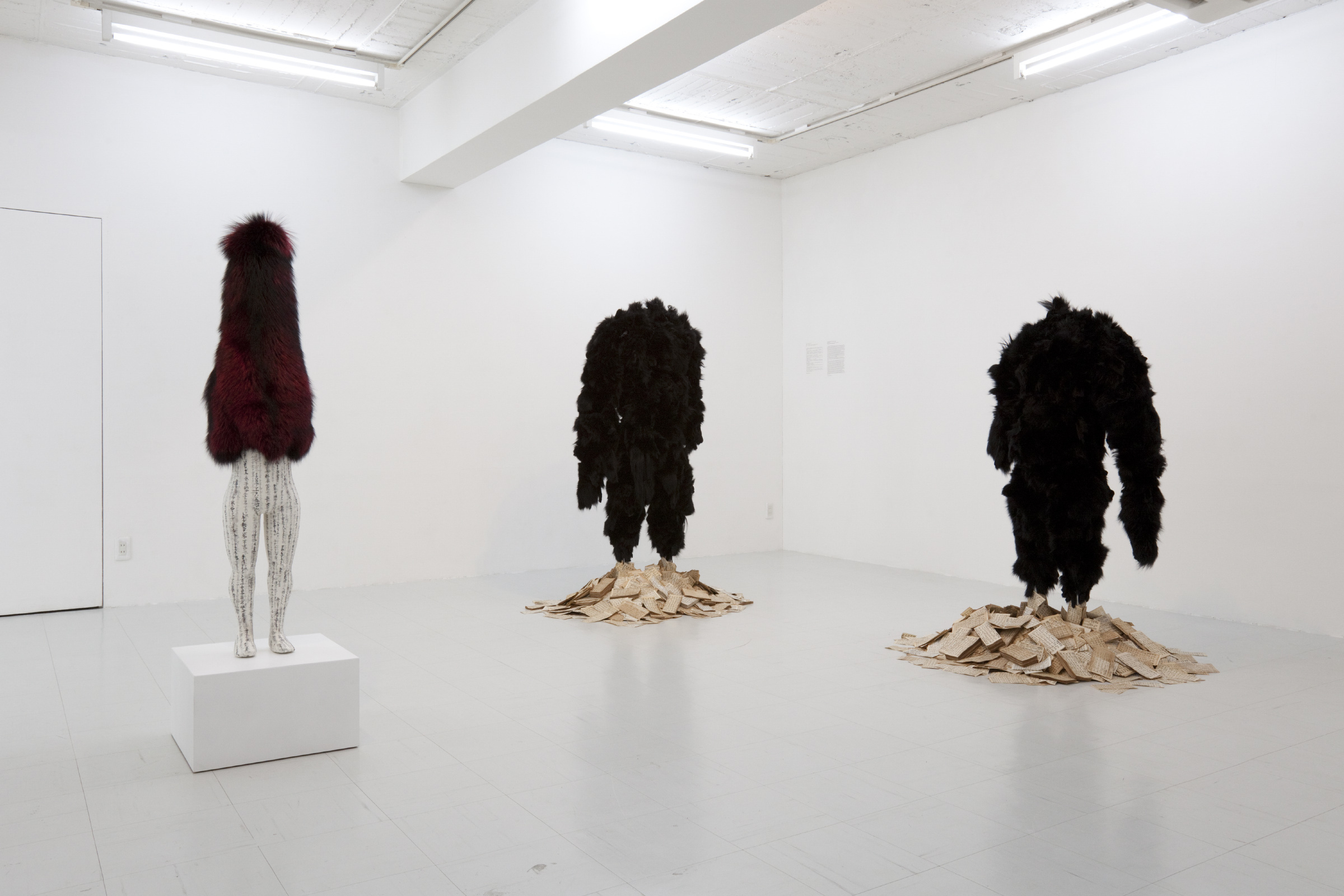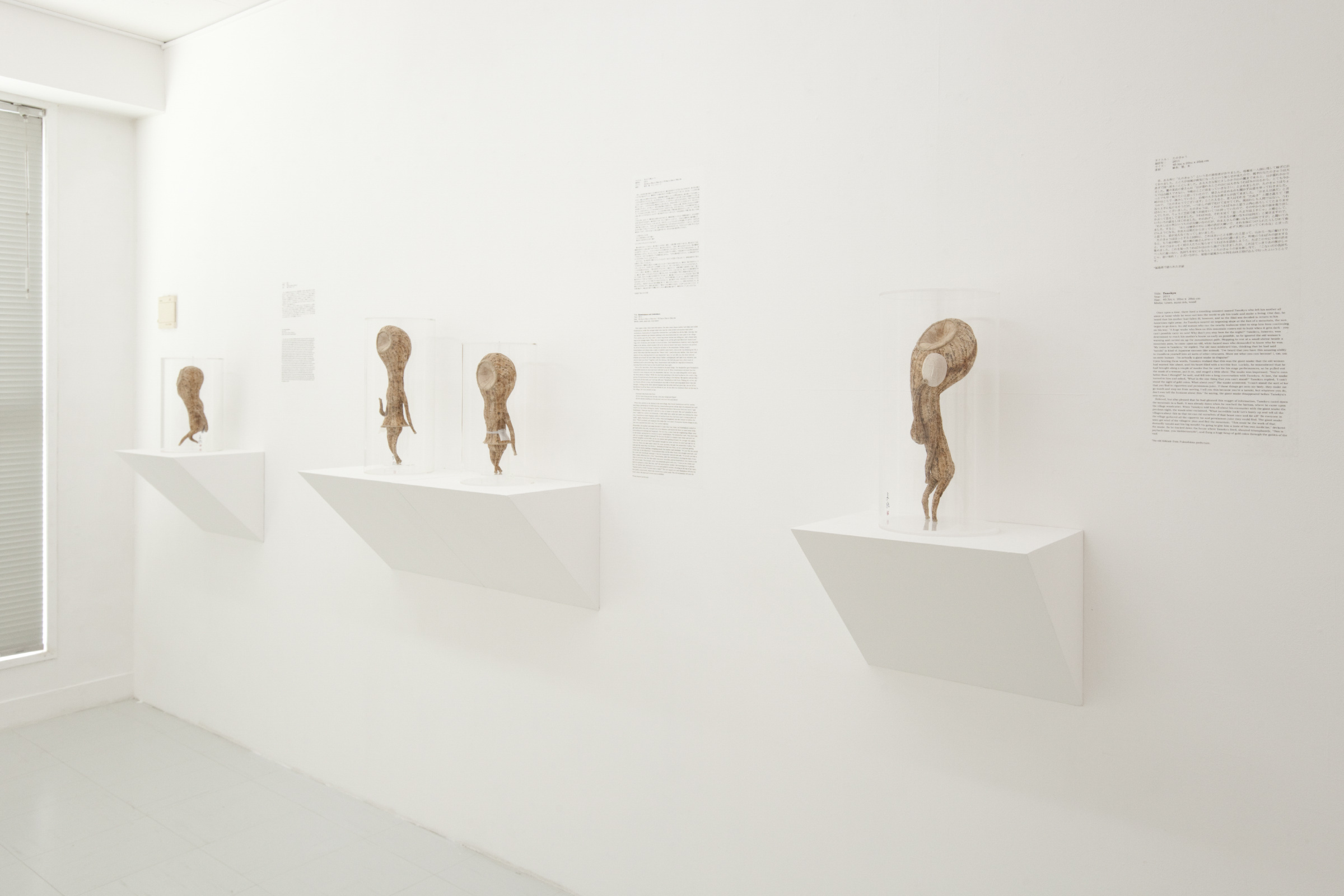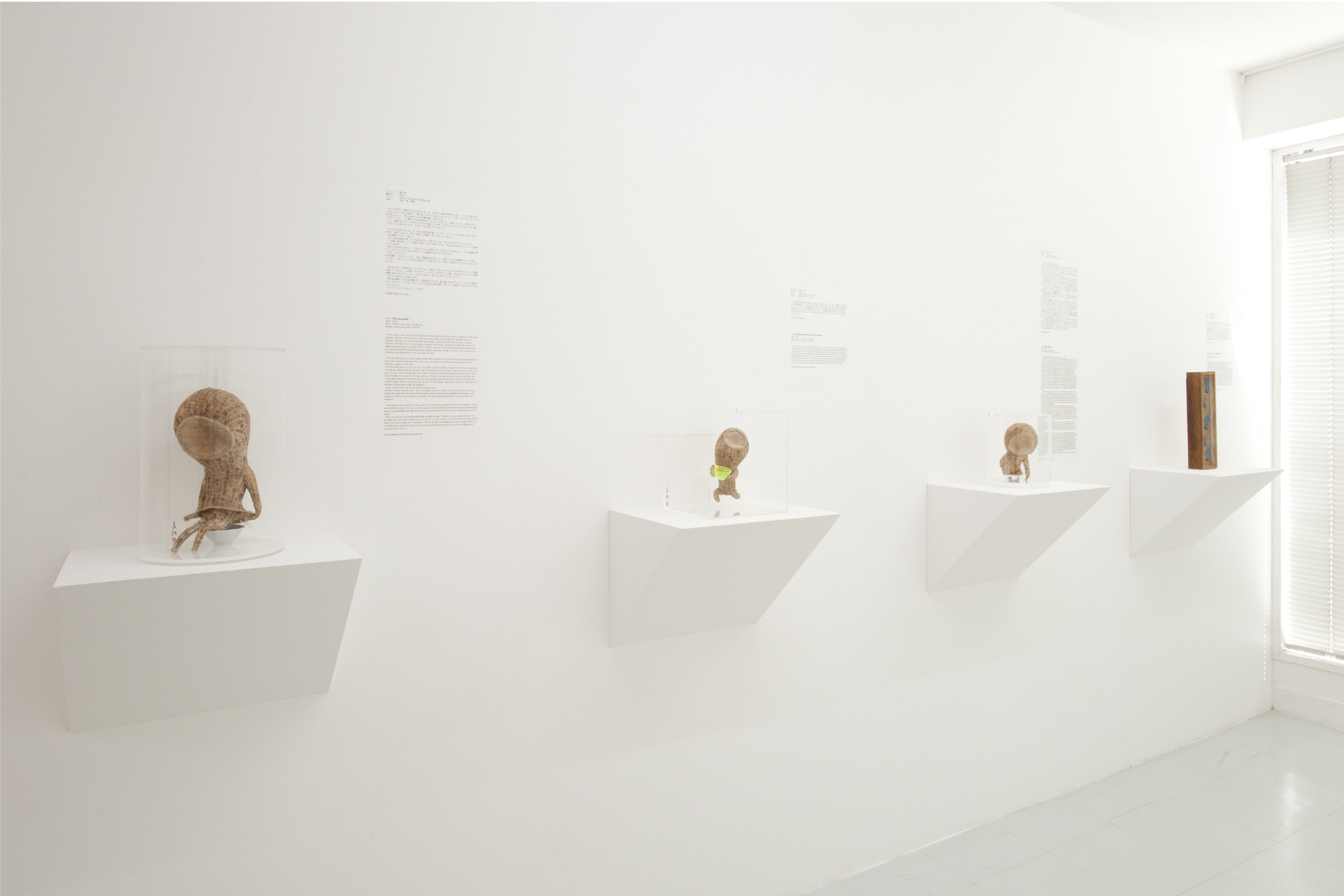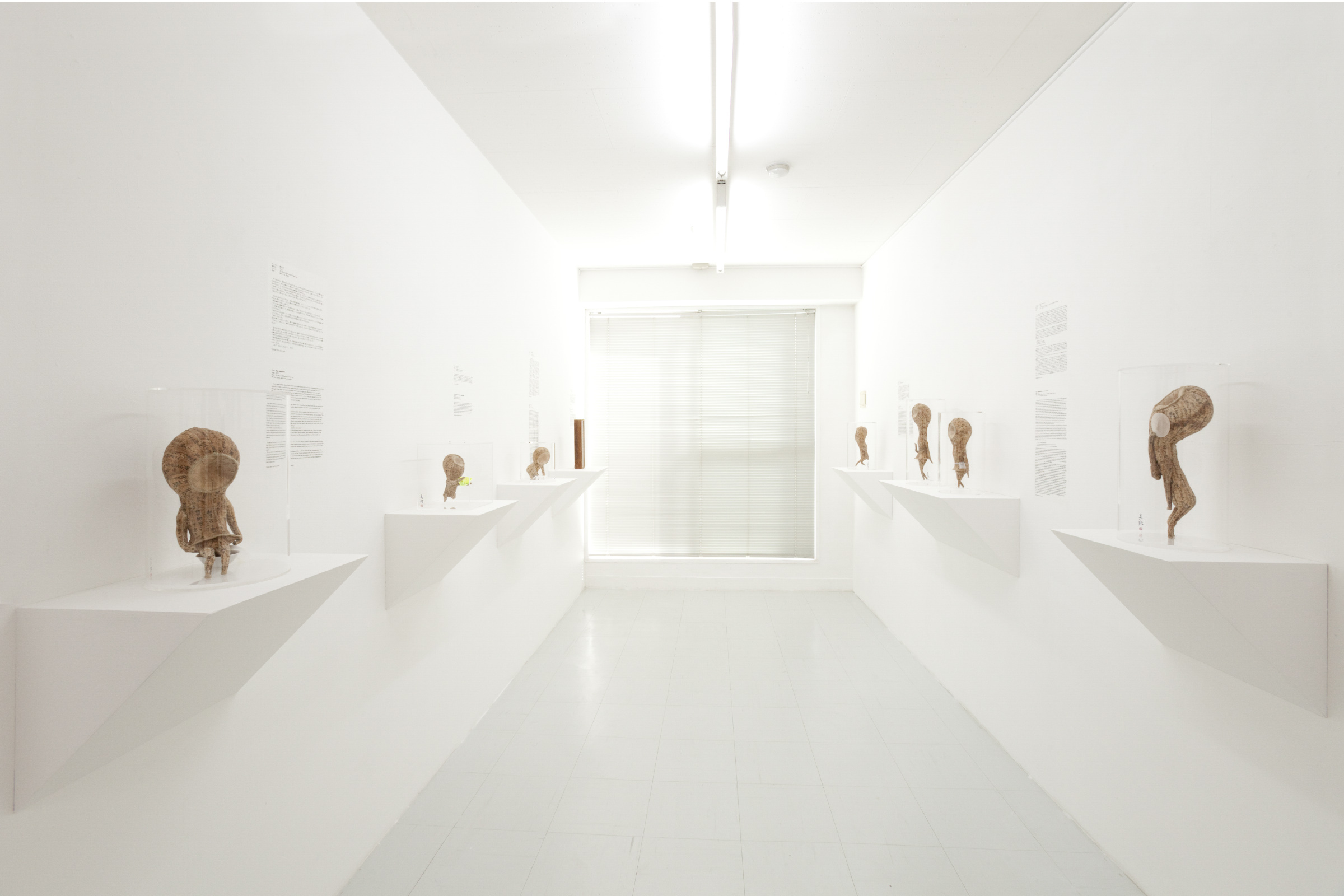 Tokyo
Miki Taira
Tales of Living Beings
2012/3/3–4/1
Tokyo Gallery + BTAP is pleased to announce a solo exhibition by Miki Taira entitled Tales of Living Beings.

Miki Taira was born in 1984. After majoring in calligraphy at Tokyo Gakugei University, she began making sculptures incorporating calligraphy that are based on old Japanese folktales. Since winning the silver prize at Geisai #10 in 2006, Taira has been exhibiting her works at group shows and art fairs both in Japan and abroad.

Taira's works are inspired by oral traditions and folklore that originate in Japan's rural countryside. She stitches together sheets of hemp cloth dyed with barley tea to form the characters in these stories, and then transcribes the folktale in question onto the surface of her sculptures in dense Japanese writing. While the textures of the cloth and brushstrokes impart an antique look to her works, there is also something faintly ridiculous about their abstract form that imbues them with a special humor.

The characters that appear in these orally transmitted stories lack proper names or specific identities. Taira's faceless sculptures allude to their anonymity while also making reference to the spirit of past generations, members of whom appear time and time again in several of these tales. Characters in Japanese folktales often consist of animals that transform themselves into human form (or people disguised as animals), talking and behaving with the same expressions and gestures. These stories embody a peculiar worldview in which nature and man are indivisible from each other, where images of living creatures of all stripes mingle with each other. By transplanting Japanese oral traditions onto a different plane – that of writing and transcription, executed in Chinese ink – and incorporating within her work textures usually associated with standing statues, Taira elevates the worldview that these folktales embody, and bestows on them a visual form.

"These Japanese folktales were told from one person to another, transmitted over the years from one person's mouth to someone else's ear, without the intervention of written language. The voice of the storyteller can never be subsequently recovered or revisited – it can only remain lodged in the memory of those who hear it. For me, this form of oral transmission bears a close affinity to the act of writing with brush and ink. The ink contained within my brush falls onto and transmits itself to the paper or cloth on which I write, until it runs dry. The written text that emerges can never be revisited, returned to, or erased, just like these folktales."

Taira's first solo exhibition will showcase three new works conceived on a larger scale compared with her previous sculptures. They are inspired by three folktales, namely The Grateful Ox, The Brothers who turned into Bears, and The Cat Courtesans. Compared with her previous works that were constructed mostly out of hemp cloth, this show represents an attempt to grapple with new forms that make bold use of leather and Japanese washi paper.

Taira will also be showing several of her other works at Art Fair Tokyo 2012, which is scheduled to overlap with this exhibition. We look forward to welcoming all visitors at both events.