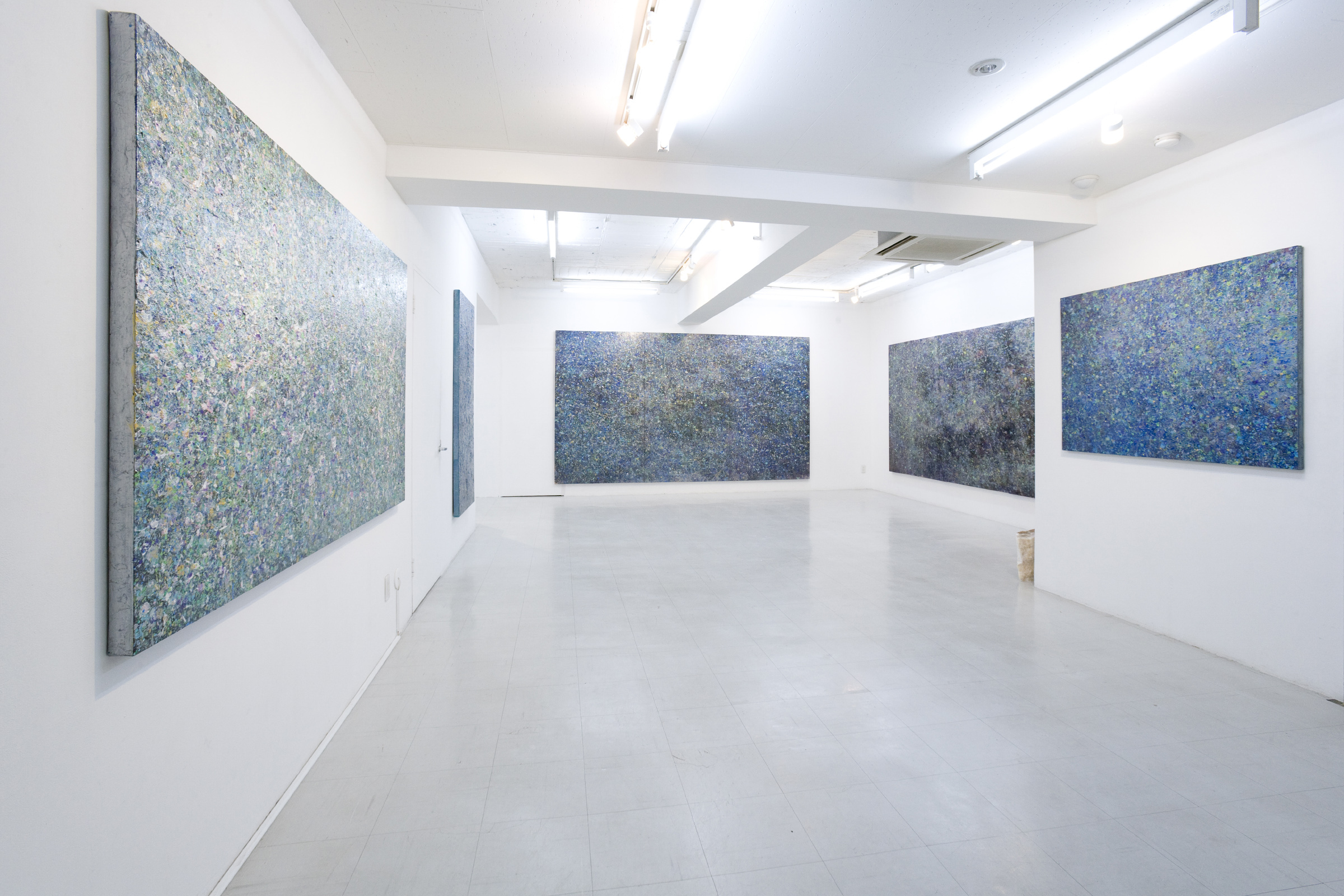 Tokyo
Yoshito Takahashi
… and so what a beautiful day it is again today
2009/10/7–11/1
Yoshito Takahashi Solo Exhibition "... and so what a beautiful day it is again, today."
2009.10.7 (Wed) - 11.1 (Sun)

Opening Reception :
10.7 (Wed) | 18:00-20:00 at Tokyo Gallery + BTAP

Tokyo Gallery + BTAP is holding a solo exhibition by Yoshito Takahashi entitled "... and so what a beautiful day it is again, today." starting October 7. This is Takahashi's sixth solo exhibition showcasing mostly paintings, as well as a number of photographs and new works made out of marble.

At first glance, Takahashi's works appear similar to the abstract paintings that account for much contemporary art. In fact, however, his paintings are produced through the use of some extremely unusual techniques. One of his most representative techniques involves dripping acrylic paint onto concrete, covering it with Japanese washi paper and rubbing a piece of cloth against it. As the different materials come into contact with and infiltrate each other, they produce unique, harmonious chromatic effects.

Many of Takahashi's paintings have uneven surfaces, full of contrasting gradations that symbolize light and shade, as well as mottled specks that resemble ceramic glazes. These works exhibit a texture that is unique to Oriental painting, as well as a profound worldview that is different from the "all over" approach of Western abstract expressionism.

Takahashi, who comes from a family of antique dealers, says that his work has been greatly influenced by the material feel of Oriental art, as well as the development and evolution of abstract forms. These paintings express an Eastern view of nature - one that emphasizes coexistence with the human race, and a state of complete harmony that unifies one's own individual existence with the everyday condition.

In addition to a number of paintings that Takahashi has produced in recent years, this exhibition will also feature small works that use marble in place of a frame. We hope you will take this opportunity to experience the quietude of Takahashi's art - one that ushers the viewer into a world that transcends interpretation and paves the way towards a deeper understanding of our everyday condition.