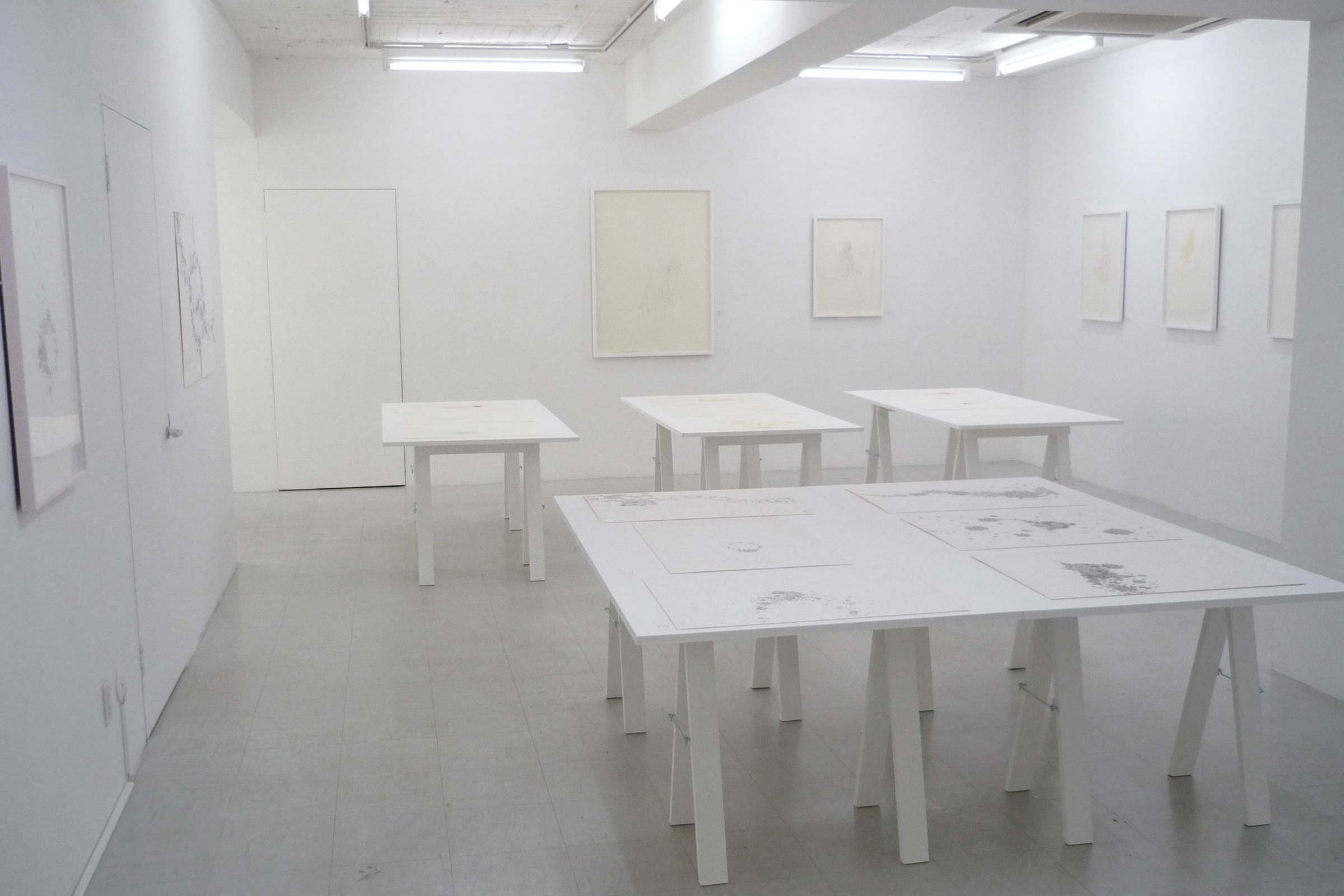 Tokyo
Danshaku Miyazawa, Nozomi Kobayashi
Comings and goings
2008/12/3–12/24
Opening reception :
3 Dec (Wed) | 18:00 - 20:00

Tokyo Gallery + BTAP has the pleasure of announcing comings and goings, a joint exhibition of artworks by Danshaku Miyazawa and Nozomi Kobayashi. Both are promising young artists who were selected for Tokyo Wonder Site's Wonder Seed exhibition. Subsequently, after discussion with the each artist, it was decided to hold this exhibition. We warmly welcome to come and see the latest developments in these artists' work, in the new works produced for this exhibition.

Many of the materials and techniques in Miyazawa and Kobayashi's artwork closely resemble each other. Miyazawa uses pencil and watercolours to paint light, pale forms of people on neutral paper. The images are constructed of countless circles and dots, which just as they seem to appear on the picture surface, also seem as though they will disappear. Fine pencil outlines just narrowly manage to preserve some delimitation of the image space.

On the other hand, Kobayashi uses short-hair brushes on finely made paper, as well as pencil, to depict cell-like images. Compared to Miyazawa, Kobayashi has stronger strokes, but these are subdued by the soft surface of this paper, like peach skin; a texture which the viewer in turn is able to feel. Heaps of cells, like scattered flowers, form, and seem to multiply, on the paper surface. In these artists work, images are formed by many fine lines and circles, the lightness of the sense of presence depicted is remarkable. The image is not confined to the picture's surface; there is the constant that something therein is moving. shoshoku, the word that forms the title of this exhibition, comes from an ancient Chinese conception, in which sho meant the dissipation of the yin "negative", energy; and shoku meant the formation of the yang "positive" energy. The yin energy, that is the point at which the expulsed breath finally ends, becomes - just like that - the opportunity for yang breath to be form. It seems that, in this brief moment, is condensed the mystery of the cycle of life.

With their myriad dots, whether multiplying or dissipating; we invite you to see the light, refined sense of wit in the works of these two young artists.