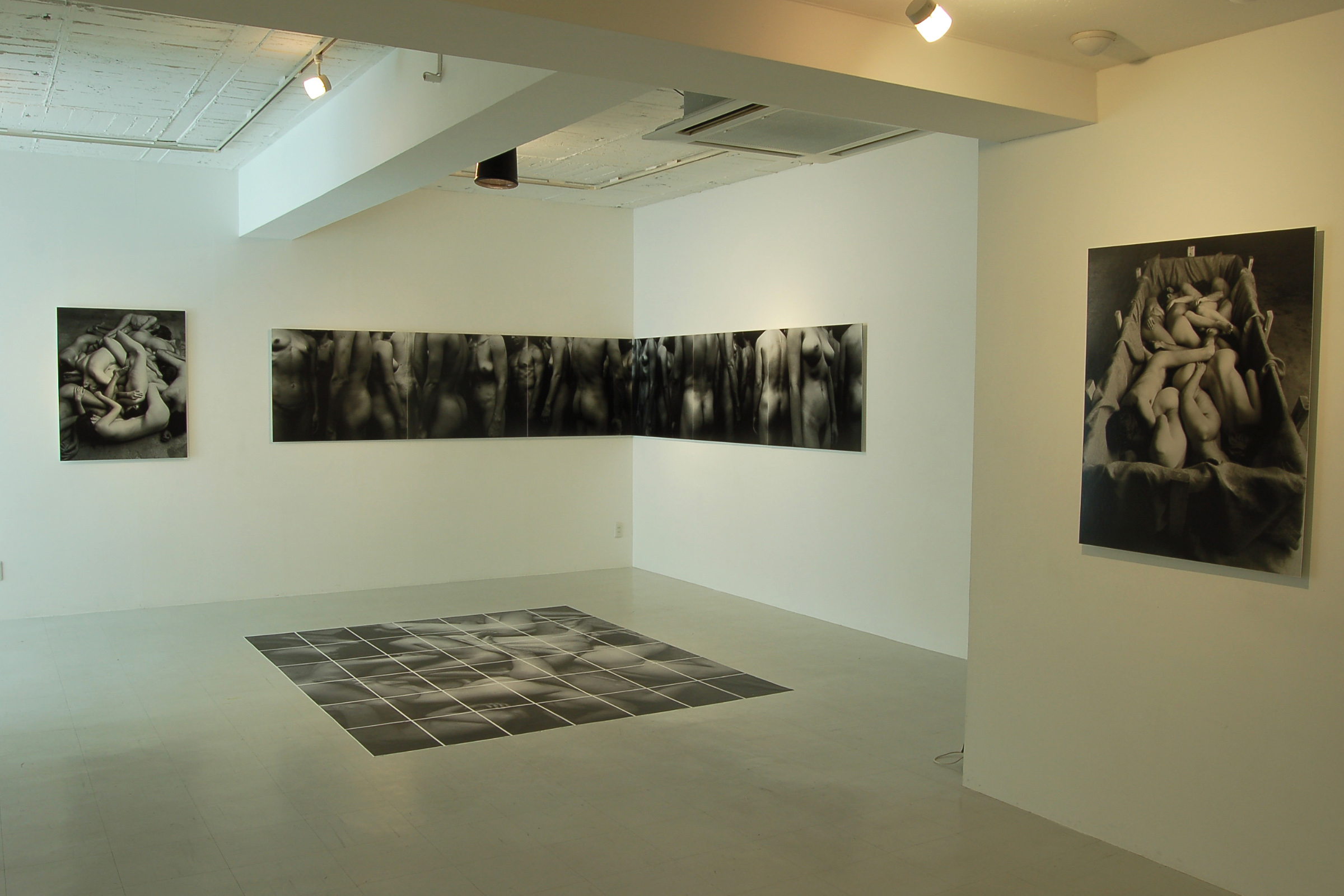 Tokyo
Riichi Yamaguchi
A sense of de・tach・ment
2007/2/28–3/24
Riichi Yamaguchi "A sense of de-tach-ment"
2007/2/28(wed) - 3/24(sun)

Riichi Yamaguchi "A sense of de-tach-ment"
Wednesday 28th February - Saturday 24th March 2007

Opening: Wednesday 28th February 2007, 18:00-20:00
19:00- Performance by Dancer Yasuchika Konno

This month, Tokyo Gallery is holding "A sense of de-tach-ment", a solo exhibition of work by Riichi Yamaguchi.

Yamaguchi's series "A sense of de-tach-ment", which he started in 2001, evokes the alienation within contemporary human relations, and the sense of unease that arises when one's sense of humanity is taken away. While there is a lot of skin-to-skin contact depicted in the work, it does not carry with it the sense of solidarity that matters so much to human beings. And yet at the same time, these at once beautiful and ugly, corporeal scenes of unreality project a fantasy that tears down the wall of everyday rationality. These images work as a quiet stimulus for our feelings, which are suppressed by society.

The artist made the following comment about the preparation of his work for this exhibition: "While making this work, I was particularly conscious of the sense of physical existence that cuts off spirituality. Photographed with a large format camera, the subjects in my work are depicted in fine detail, transformed by photographic technique into fine grains of silver, on photographic paper with a more of a sense of materiality than can be felt in reality itself. I hope that people who see my work will feel the steady weight of black silver as well as the sense that the body is the prison of the spirit'."

Tokyo Gallery hopes that you will come and see this first solo exhibition by Riichi Yamaguchi, who has been nominated for the 10th Taro Okamoto Contemporary Art Award this year, and is increasingly the focus of attention in the art world.

Biography of Riichi Yamaguchi
Born in Tokyo, 1971. Moved to the United States in 1991, graduated from the School of Visual Arts with a Bachelor's Degree in 1997 and studied under Hiroshi Sugimoto for 6 years. Returned to Japan in 2004, working at Tokyo Wonder Site, a public art space in Tokyo. In 2005, he participated in the "EAST International" exhibition in England, organized by curator Gustav Metzger, and has received grants from the Arts Council England and the Japanese Agency for Cultural Affairs.