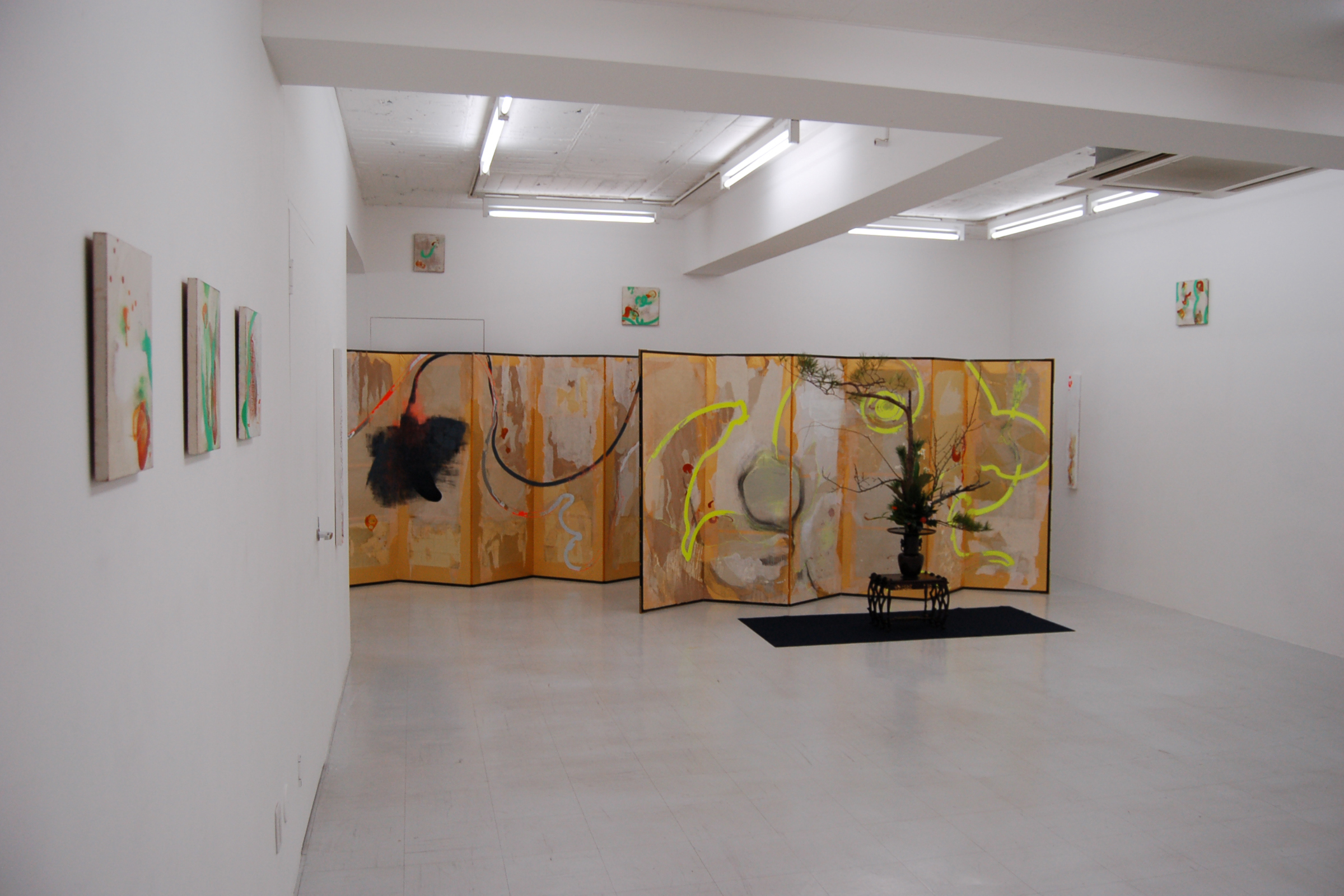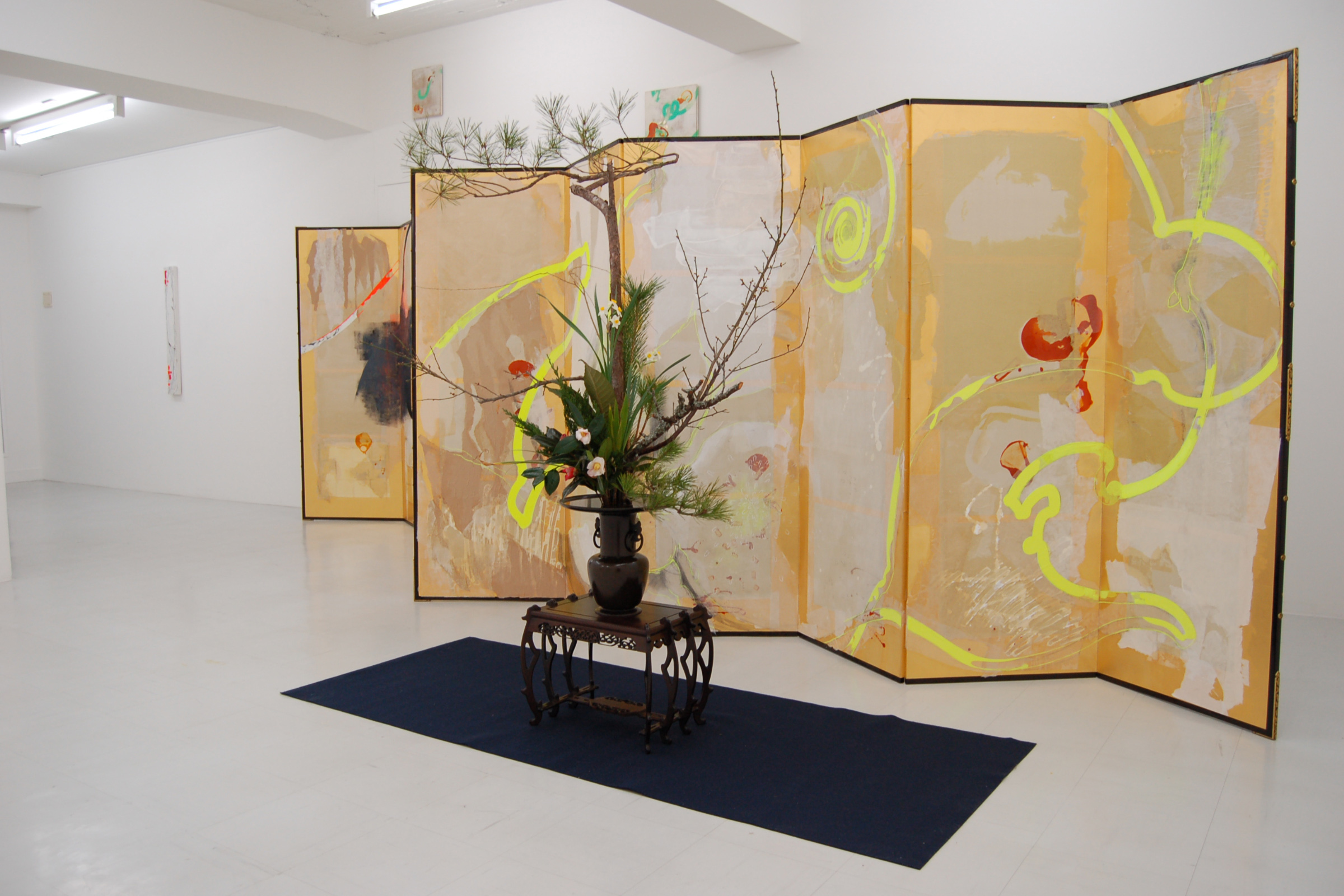 Tokyo
Gyoko Yoshida
Michiru Chikara - Abundant and Overflowing Power
2007/1/24–2/17
Gyoko Yoshida 'Michiru Chikara' (Abundant and Overflowing Power) Exhibition
2007/1/24(wed) - 2/17(sat)

Gyoko Yoshida 'Michiru Chikara' (Abundant and Overflowing Power)Exhibition
Wednesday 24th January - Saturday 17th February 2007

Opening Reception: 24th January 2007, 18:00-20:00
18:00-: Flora art ceremony by Ms.Okudaira
19:00-: Opening party supported by COEDO

To mark the beginning of 2007, Tokyo Gallery is holding 'Abundant and Overflowing Power', a solo exhibition by Gyoko Yoshida.

Using multiple forms of expression to deal with the fundamentals of 'Japanese painting' from a variety of approaches, Gyoko Yoshida's work consists not only of painting but also installation and performance-like works as well. For this exhibition, she will be dealing with Japanese folding screens. Having been involved in exhibitions at the ACC, India Triennale, the Japan Agency for Cultural Affairs in New York and a group show in Beijing, this is her first solo exhibition in Japan for three years.

Gyoko Yoshida has for more than ten years been conducting research into Asian painting, following the theme that "there is an Asia that is composed of categories and aesthetics that are distinctly different from the methodology of laws of perspective and focal points inherent in Western art". At her last exhibition, entitled 'Japanese Painting: the Joy of Form' she presented an installation-like work made out of paulonia wood and other Japanese materials. Not only did she make effective use of classical materials such as lacquer, silk, Japanese paper and mineral pigments, but by using four tons of sand and new materials such as mirrors and condensed salt, she conveyed a sense of being in a transparent world; this exhibition proved Yoshida to be one of Tokyo Gallery's leading young artists.

Tokyo Gallery hopes that you will come to see 'Michiru Chikara', an exhibition that takes the Japanese folding screen -- which one can call the compilation or the starting point of her research into receptive aesthetics -- and imbues them with new concepts.