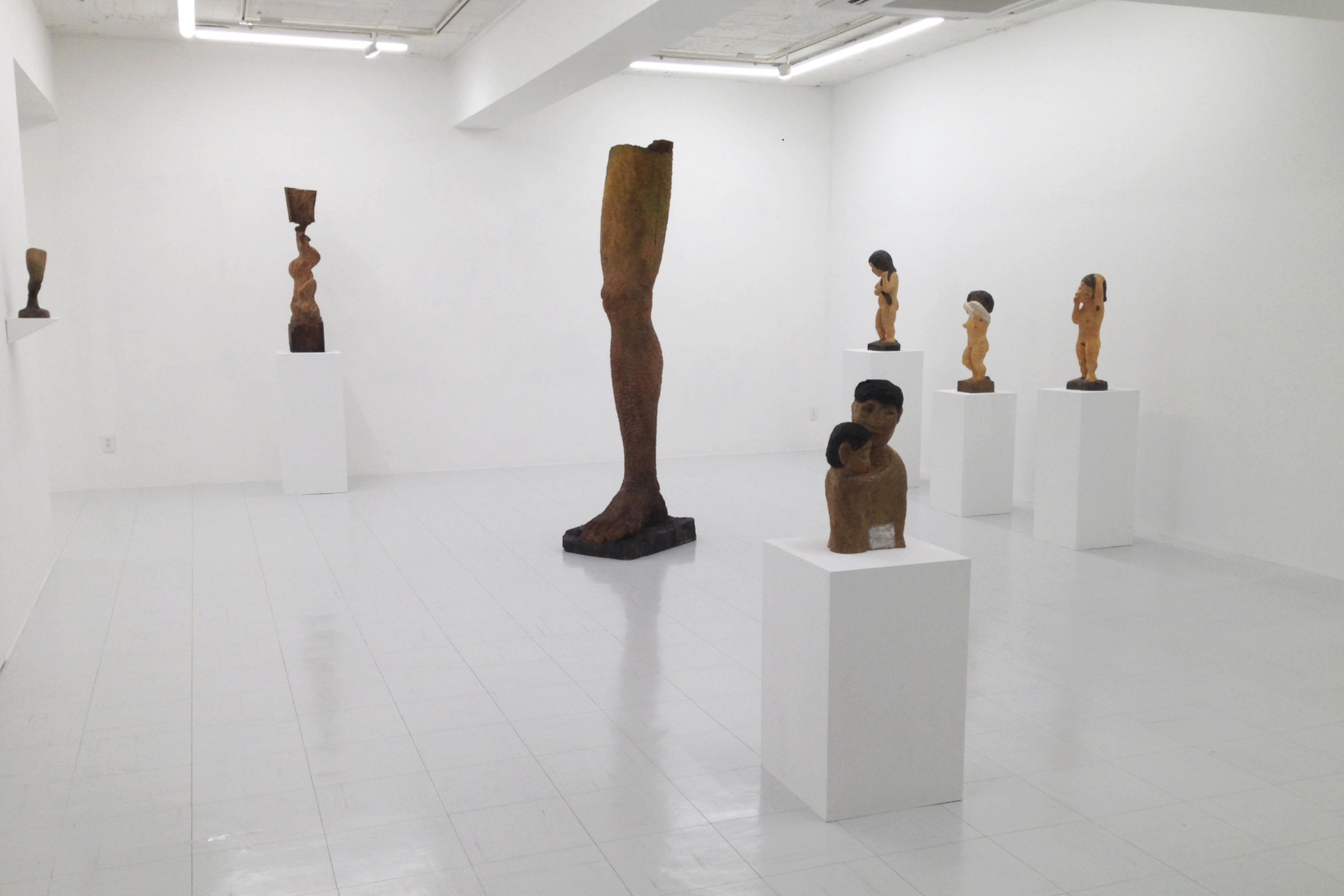 Tokyo
Mitsukuni Takimoto
Chōsō
2016/6/26–7/30
Opening Reception 

2016.6.25 (sat)16:00-18:00

at Tokyo Gallery+BTAP | Tokyo

Tokyo Gallery + BTAP is pleased to announce Chōsō, our second exhibition with Mitsukuni Takimoto from June 25 to July 30.

Mitsukuni Takimoto was born in Fukuoka in 1952. He moved to Italy in 1977 to apprentice to Tomonori Toyofuku, who was active in Milan at the time. Since then, Takimoto has consistently pursued a wood sculpture practice while remaining faithful to traditional techniques. Takimoto also works as an expert in the restoration of Buddhist sculptures. This exhibition will be his first domestic solo exhibition since his return from studying in Italy, which was supported by a 2014 grant from the Agency for Cultural Affairs Emerging Artist Overseas Training Program.

Under the influence of Toyofuku, Takimoto worked on abstract sculptural reliefs throughout the 1980s. In the '90s he shifted his style toward a more representational one. However, while these works can be called representational, he chooses only subjects like waterfalls and rivers, clouds and smoke: figures that remain in the viewer's memory like an afterimage. The chisel marks left on the surface of these fluid shapes are simultaneously traces of the act of making, and a symbolic representation of the conscious effort to grasp indeterminate images.

In his 2012 solo exhibition, mixed in amongst these fluid shape pieces, there were two works that included human figures on view. This experiment brought about new developments in Takimoto's sculptural works, and led to this exhibition, entitled Chōsō (Carved Images). Takimoto has progressed beyond indeterminate forms, and now attempts to establish the materialization of fundamental images—such as parts of the human figure or iconography from painting—in sculptural form. The title Chōsō (Carved Images) indicates a reconsideration of the relationship between vision and shape, and investigates the potential of sculptural expression in an age of images.