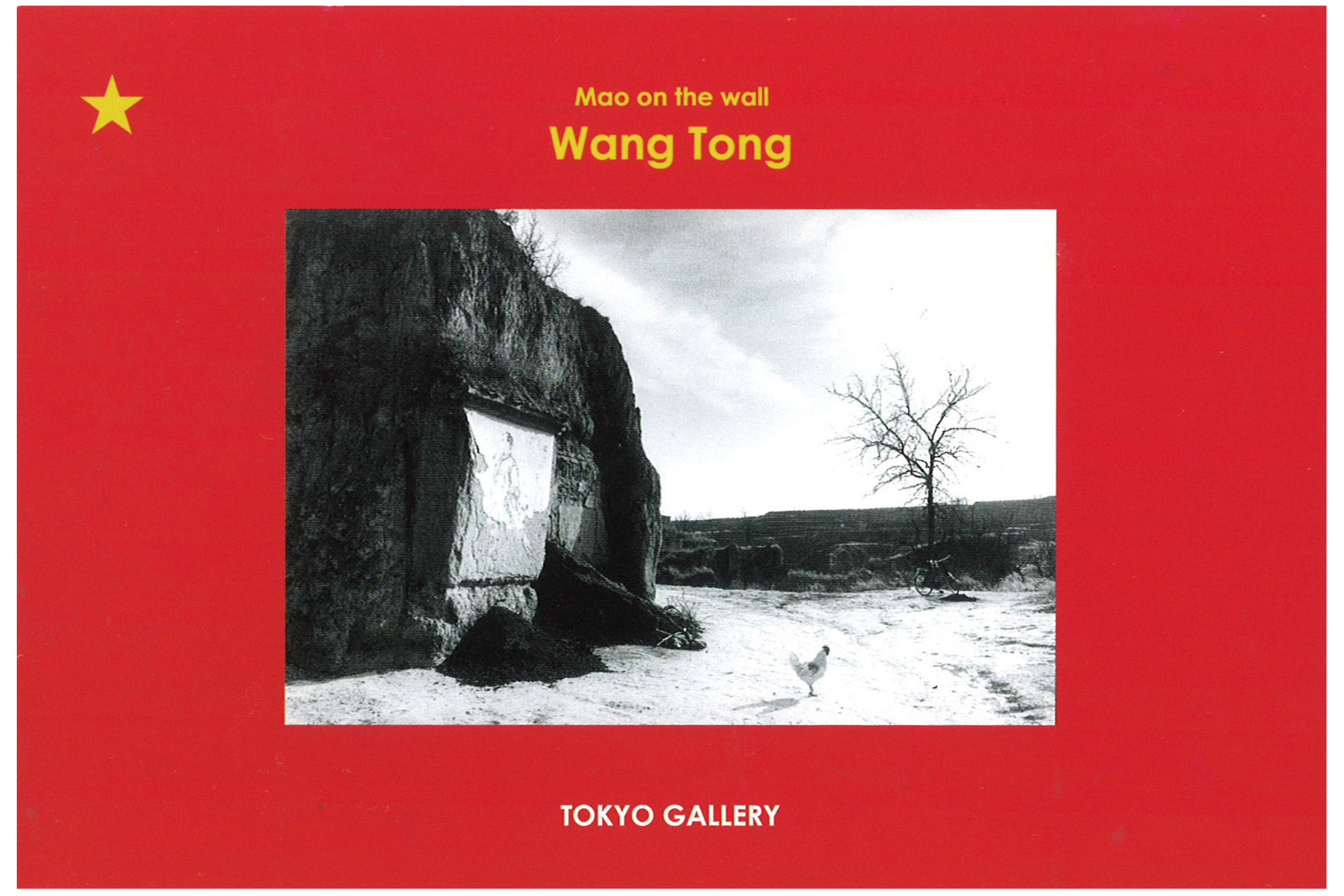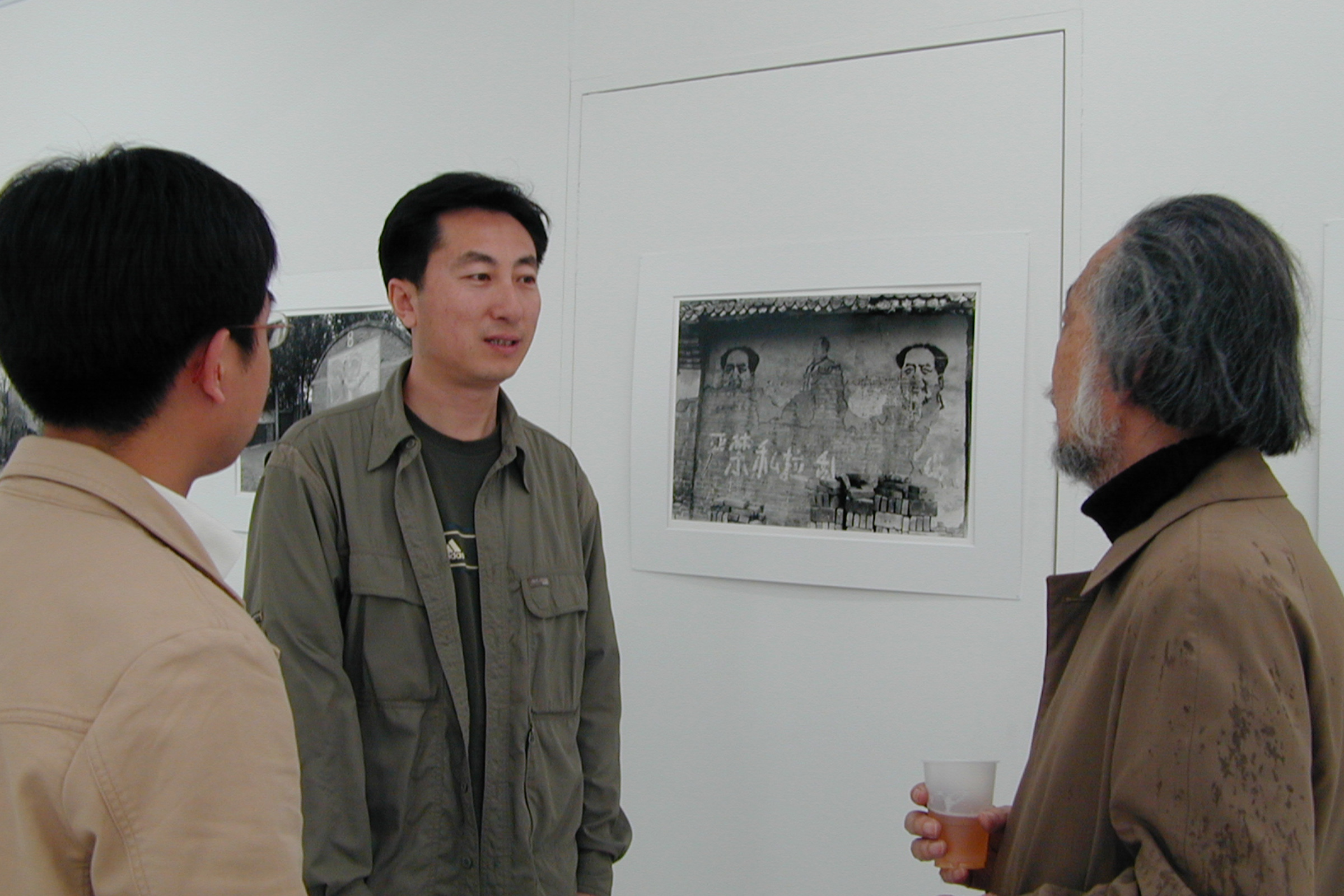 Tokyo
Wang Tong
Mao on the wall - Wang Tong
2005/3/28–4/16
Wang Tong: "Mao on the Wall" Exhibition
2005/3/28(mon) - 4/16(sat)

Wang Tong: "Mao on the Wall" Exhibition
Monday 28th March – Saturday 16th April 2005

Wang Tong is active as a professional photographer for the Chinese edition of the National Geographic magazine, and as a fine art photographer. He was featured in the group photo exhibition "It is I," held at Beijing Tokyo Art Projects last October and now he is having a solo exhibition at Tokyo Gallery. In this exhibition "Mao on the Wall," we are exhibiting up to 50 of the 180 works he has made showing Mao's omnipresent image in everyday Chinese landscapes. Almost all of the buildings that appear in these works have already been demolished; however, the decrepit scenery depicts the dreadful political turmoil which raged over a decade in China, speaking silently of the past and criticizing the passed age. The embedded message is this: "People who have forgotten history are doomed to repeat it. People must not forget the past."